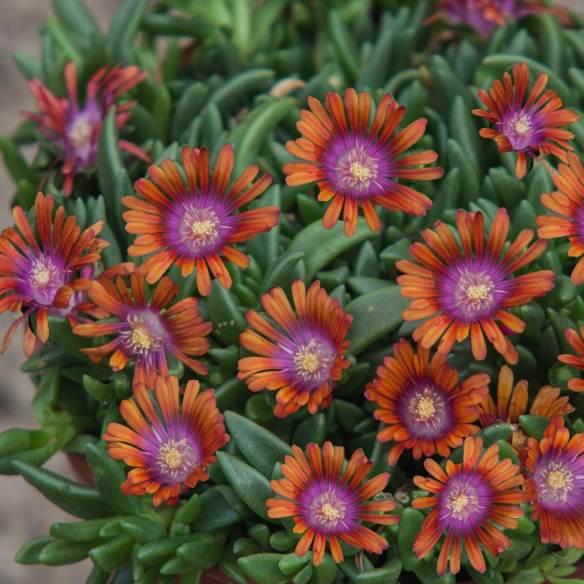 Delosperma Sundella Apricot® is a beautiful creeping perennial that offers us very pretty apricot flowers with a purple heart, from May to July. Its fuchsia border marks a beautiful separation between the two colours. Its flowering is abundant on compact vegetation. (10cm x 20cm). This amazing plant will bring a fabulous color to your garden.
ground cover, embankments, flower boxes and pots,
mixed-border, rockary
Packaging

To find out more about our packaging, please visit our young plants' page available from the website header.

Sold by

Available quantity

Delivery from

Desired quantity

Le stock n'est actuellement pas disonible pour ce produit.
All details concerning Delosperma Sundella Apricot®
Delosperma, classified as a perennial plant, is highly appreciated for its beautiful orange flowers with a purple heart and for its small green leaves. You can enjoy its bloom from May to July and a resplendent garden.
In addition to its decorative qualities, it is rightly considered as a ground cover because its succulent foliage forms a tight and persistent carpet. Robust, it can tolerate some of the most difficult conditions.
How to use Delosperma Sundella Apricot® ?
Delosperma is ideal as a ground cover / slope. It can also be used in planters and pots, and can be planted in mixed-border and rockeries.
What advices to achieve the Delosperma Sundella Apricot®'s growth ?
Very resistant, it is very resistant to drought and can be planted in dry, poor, stony and calcareous soil. Even with a little depth, it is a succulent that enjoys the sun without moderation. It can be planted with other Delosperma to vary the colors.