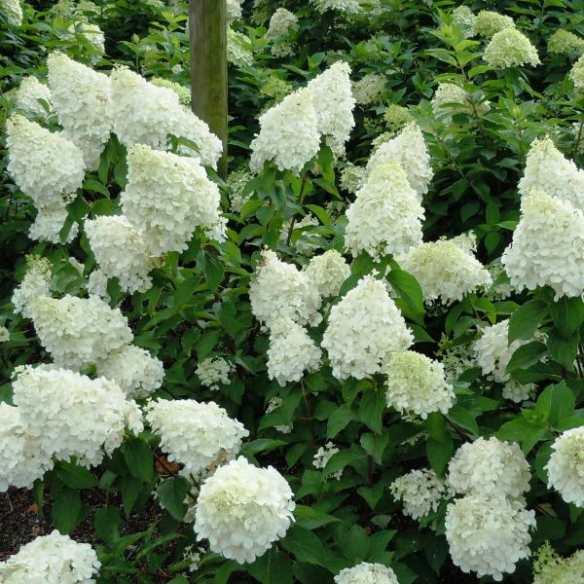 Hydrangea paniculata Polar Bear® is a beautiful, graceful, fast-growing shrub that gives us beautiful white conical panicles. You can enjoy its flowering from July to September. A bright garden is guaranteed!
Packaging

To find out more about our packaging, please visit our young plants' page available from the website header.

Sold by

Available quantity

Delivery from

Desired quantity

Le stock n'est actuellement pas disonible pour ce produit.
All details concerning Hydrangea paniculata Polar Bear®
The Hydrangea paniculata Polar Bear®, presents us with spectacular conical panicles, pure white and very dense. This is a vigorous shrub, well supplied with rigid wood. In addition, it is hardy and can withstand frosts down to -25°C.
How to use Hydrangea paniculata Polar Bear® ?
The Hydrangea is perfect for solo, solid and potty use. In addition, the panicles persist until autumn and make beautiful dried flowers.
What advices to achieve the Hydrangea paniculata Polar Bear®'s growth ?
This shrub tolerates harsh soils containing sand and stones as well as drought. To keep your Hydrangea looking its best, trim it in March. It will be more compact and will flower much more. Do not cut from wood that is more than two years old, it will not grow new shoots.