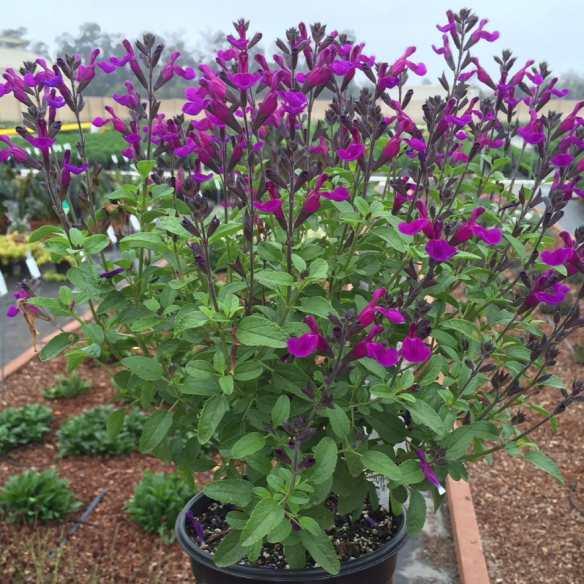 Salvia Ignition Purple®, a member of the labiatry family, offers us a remarkable flowering period from May to October. Its flowers are a beautiful bright purple. Its foliage is green and deciduous. In addition, its habit is compact and well branched. It also has multiple medicinal properties.
Packaging

To find out more about our packaging, please visit our young plants' page available from the website header.

Sold by

Available quantity

Delivery from

Desired quantity

Le stock n'est actuellement pas disonible pour ce produit.
All details concerning Salvia Ignition Purple®
Salvia Ignition Purple®, also known as "Sage", is characterized by its pretty green and semi-permanent foliage. Its flowers are of a very bright purple/purple color. These open from May to October. Very decorative, this sage is also tolerant to heat and drought. Of medium hardiness, it can withstand frosts of -10°C.
How to use Salvia Ignition Purple® ?
Salvia, a flower, will create a sensation in a mixed-border. It will also be appreciated in rock gardens or in a Mediterranean garden.
What advices to achieve the Salvia Ignition Purple®'s growth ?
In order for the sage to shine, it is offered a sunny location so that the flowering blooms. In addition, it likes different types of soil: light, porous, stony, sandy or calcareous.