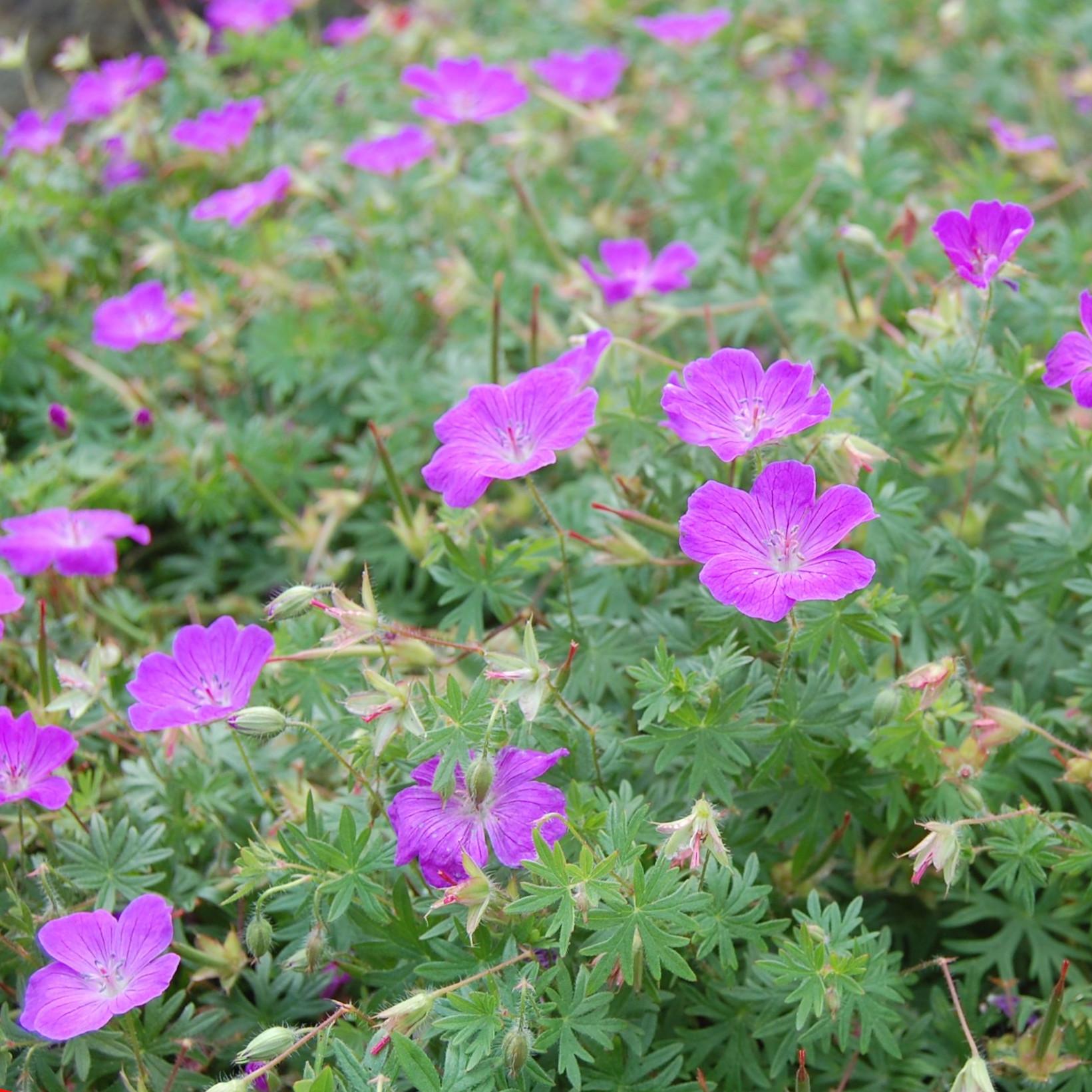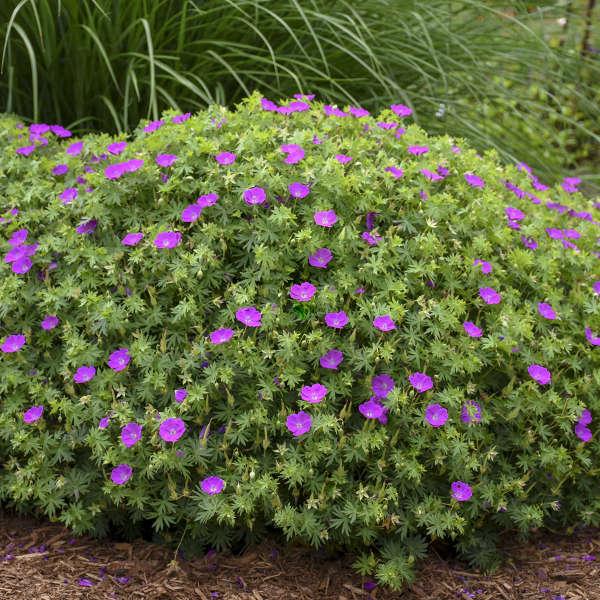 Le Geranium sanguineum est l'une des meilleures variétés de géraniums, rustique, vivace et très florifère. Le feuillage vert sombre très découpé offre une bonne couverture au sol. La floraison rose soutenue se développent dès le mois de juin.
Massifs, Couvre-sol, Pots
Packaging

To find out more about our packaging, please visit our young plants' page available from the website header.

Sold by

Available quantity

Delivery from

Desired quantity

Le stock n'est actuellement pas disonible pour ce produit.
Les Caractéristiques du Geranium sanguineum.
Le Geranium sanguineum est un parfait couvre-sol, sa végétation semi-pêrsistante crée de beaux coussins de feuilles vertes qui se parent de fleurs roses de Juin à Octobre. La floraison s'épanouit sans interruption du printemps à l'automne . les fleurs sont simples d'un rose franc et soutenu, légèrement nervurées de nuances plus sombres et au coeur rose pâle à blanc. Le feuillage est profondément découpé d'un vert sombre mât.
Comment utiliser le Geranium sanguineum.
Le Geranium sanguineum est une vivace parfaite pour la plantation de couvre-sol en massif de vivaces, mix borders, rocailles... On l'associera avec d'autres variétés de Geraniums, Convolvulus, Alchemilles, Gauras...
Quels conseils pour réussir la culture du Geranium sanguineum.
Le Geranium sanguineum est rustique jusqu'à environ -15°C et tolère la sécheresse passagère. On lui choisit une exposition ensoleillée voir mi-ombre et un sol humifère, plutôt frais. On coupe les tiges après la floraison pour favoriser une nouvelle végétation.