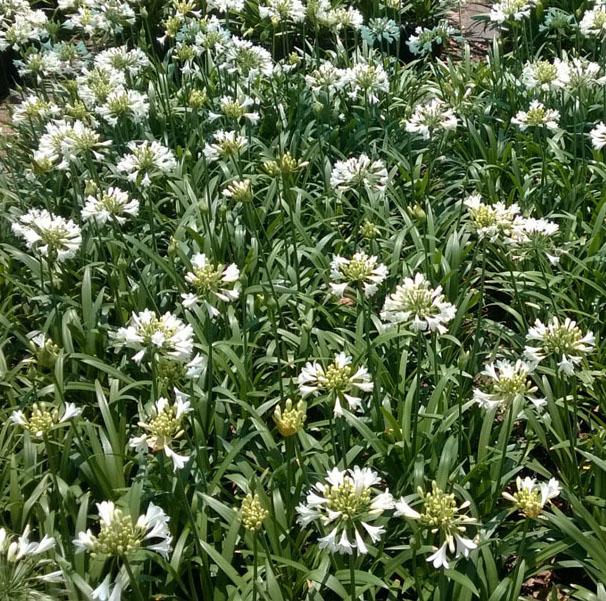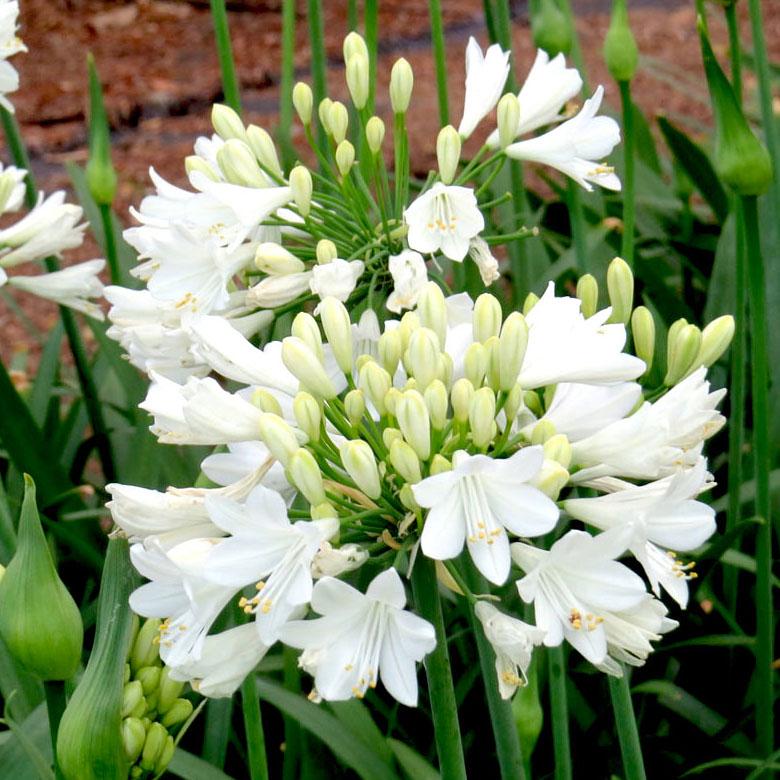 AGAPANTHE STAR Ever White ® is a true white flowering variety. A real profusion of flowers that reblooms all summer long. The size of the plant makes it ideal for use in borders or flower pots.
Packaging

To find out more about our packaging, please visit our young plants' page available from the website header.

Sold by

Available quantity

Delivery from

Desired quantity

Le stock n'est actuellement pas disonible pour ce produit.
Characteristics of AGAPANTHUS STAR Ever White ®.
The STAR collection offers 3 Agapanthus plants that are remarkable for their very generous and remontant flowering throughout the summer. AGAPANTHUS STAR Ever White® has a pure white flowering. The flowers start to appear in June and continue without interruption until the end of September. The foral stems are short which makes it a compact Agapanthus.
How to use the AGAPANTHUS STAR Ever White ®.
Small in size, this Agapanthus is particularly suitable for cultivation in pots or at the edge of a bed. It can be planted as a single variety for a mass effect, mixed with AGAPANTHUS STAR Ever Sapphire ® or associated with gauras, Stipa for more lightness. It will highlight garden paths for planting in borders.
What is the best advice for the successful cultivation of the AGAPANTHUS STAR Ever White ®.
Like all Agapanthus, it should be watered during its growth period. Choose a sunny position (away from cold winds) and a rather cool soil. Cut back the wilted stems in autumn and the dead leaves in spring to boost growth and the renewal of the flowers.