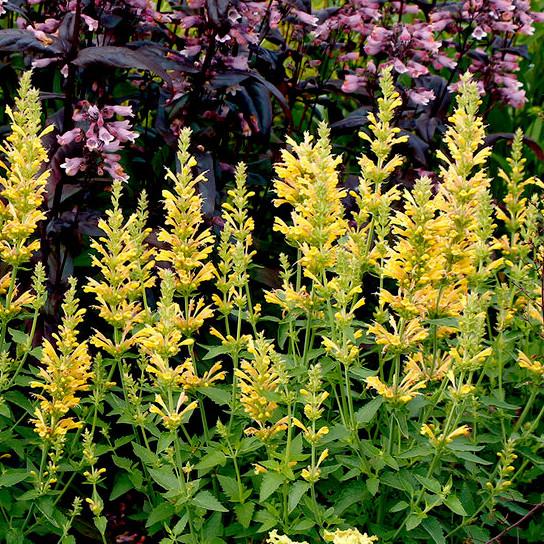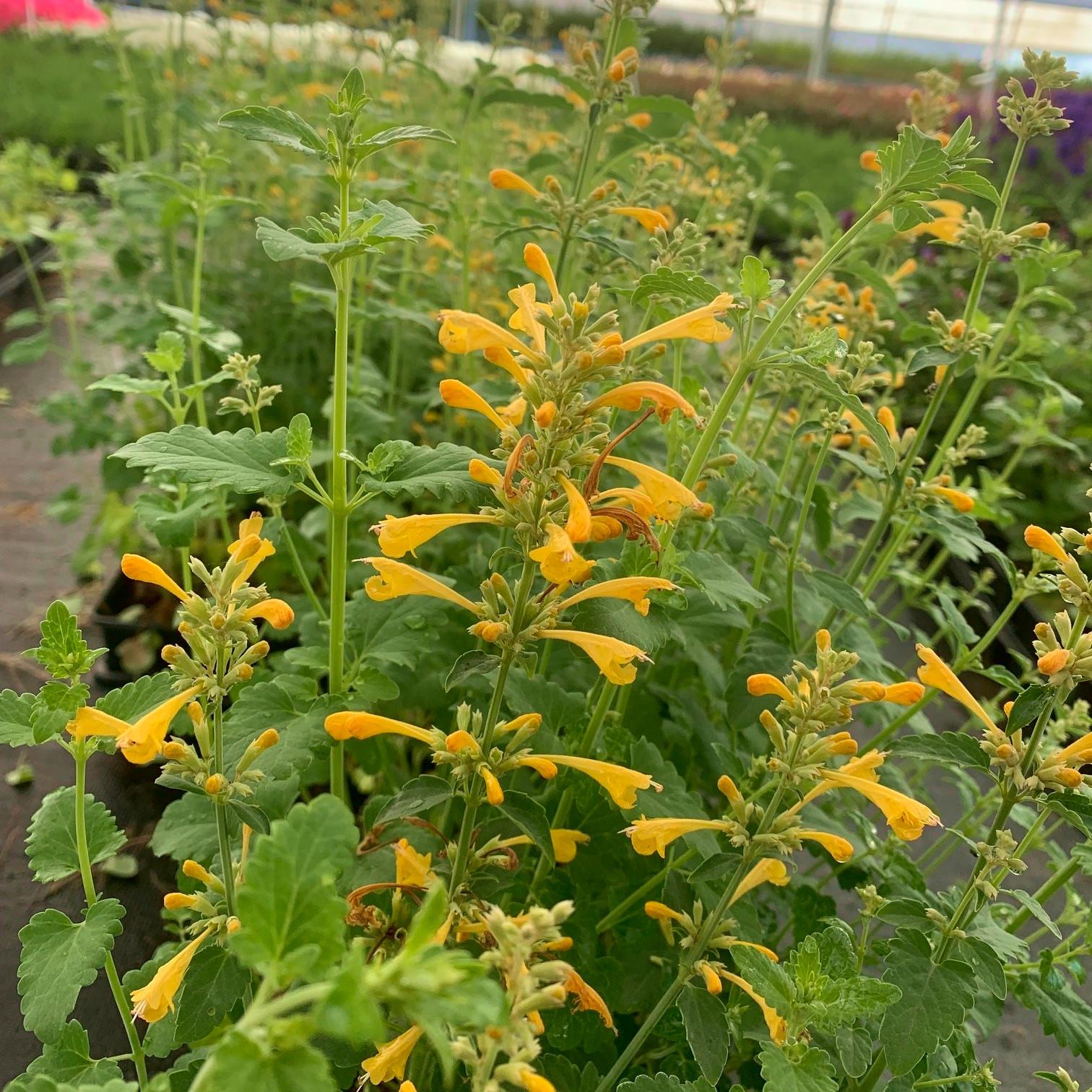 This collection of Agastache will seduce you with the unexpected colours of its flowers. The AGASTACHE Sunny Sparks Yellow has a beautiful and original bright yellow flowering that is a surprise in the world of Agastaches.
Beds, Borders, Gardens, Pots
Packaging

To find out more about our packaging, please visit our young plants' page available from the website header.

Sold by

Available quantity

Delivery from

Desired quantity

Le stock n'est actuellement pas disonible pour ce produit.
Characteristics of the AGASTACHE Sunny Sparks Yellow.

The Agastache Sunny Sparks series has original and bright flower colours. They are also characterised by a good plant habit, branching and erectness that make them perfect for borders or pots. AGASTACHE Sunny Sparks Yellow has a beautiful bright yellow flowering. The spikes have large yellow trumpet-shaped flowers. The flowers are very floriferous and bloom from June to September.
How to use AGASTACHE Sunny Sparks Yellow?

In beds with Sage, Gaura, Grass for a buccolic country feel. Melliferous, the flowers attract many foragers, they can be placed in the vegetable garden. Aromatic, they will be used to make herbal teas, syrups and pastries and will give a slight aniseed flavour.
Tips for successful cultivation of the Sunny Sparks Yellow AGASTACHE.

Give it a sunny exposure. The Sunny Sparks Yellow AGASTACHE does not require much soil. It is very hardy (down to about -1C).