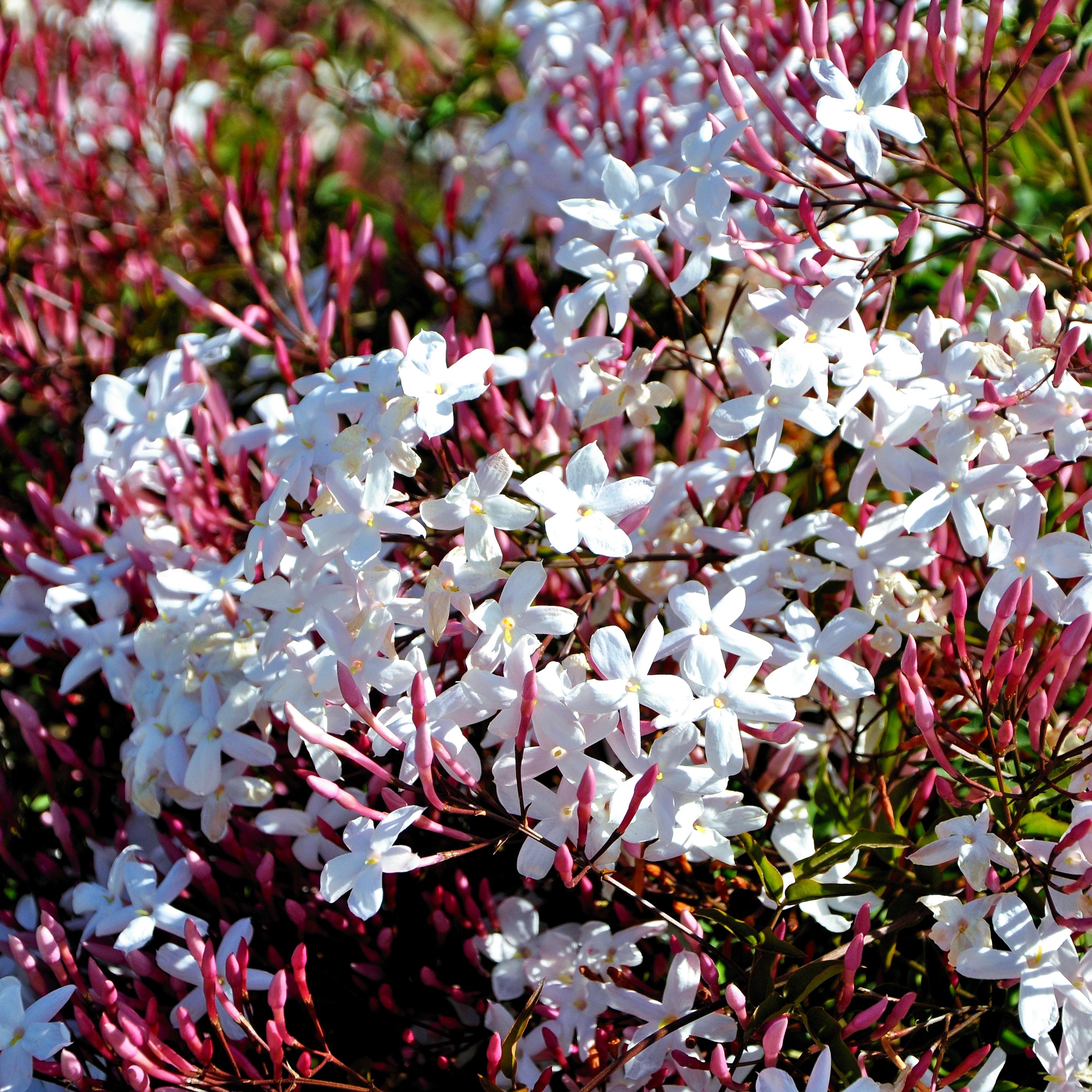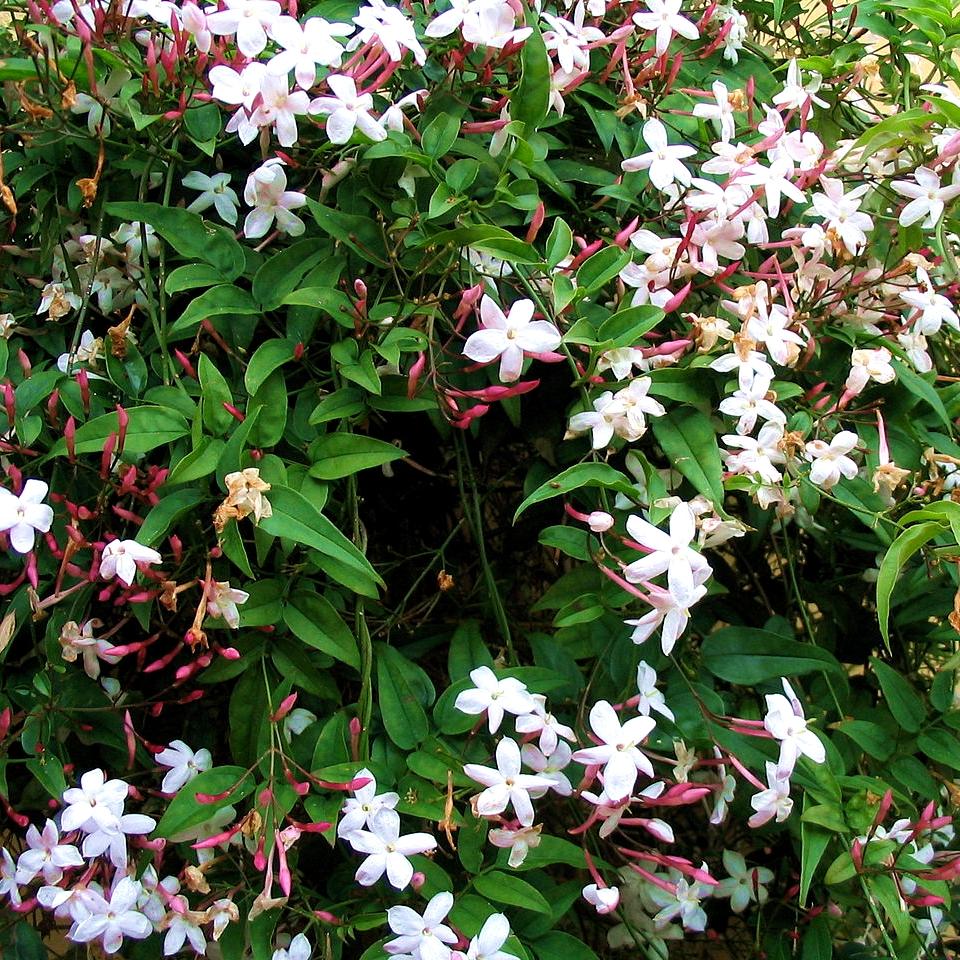 Vigorous climbing plant, the Jasminum polyanthum, offers a profusion of white flowers at the end of winter. Shrub with evergreen foliage and hairless branches, it has a strong growth
Packaging

To find out more about our packaging, please visit our young plants' page available from the website header.

Sold by

Available quantity

Delivery from

Desired quantity

Packaging

GT9

To find out more about our packaging, please visit our young plants' page available from the website header.

Sold by

min 10

Available quantity

167

Delivery from

Immédiat
Characteristics of Jasminum polyanthum

Originally from China, imported into Europe in the 19th century, Jasminum polyanthum is a remarkable climber. From March to June it has a very fragrant white star-shaped bloom. The floral bottles are dark pink which adds charm to the bloom. The foliage is persistent. The leaves are imparipénnéees, opposite, they are composed of 5 to 7 leaflets lanceolate-oval.
How to use Jasminum polyanthum.

The Jasminum polyanthum is a climbing plant that is used to cover trellises, pergola and wall.
What tips to successfully grow Jasmineum polyanthum.

Jasminum Polyanthum is to be planted outdoors in regions with mild winters or to overwinter in a veranda if the winter is severe. It will like a rich and drained soil and a sunny exposure.