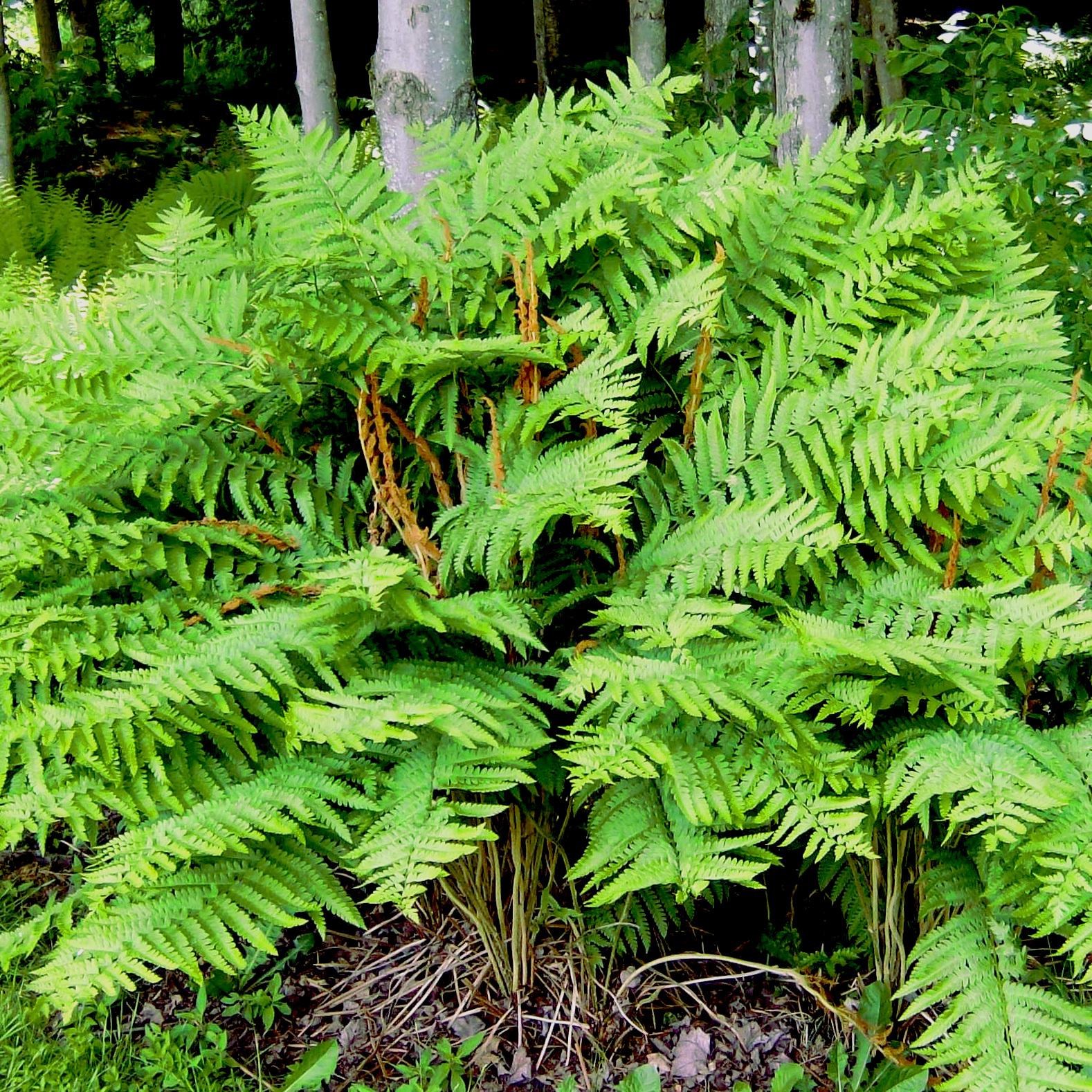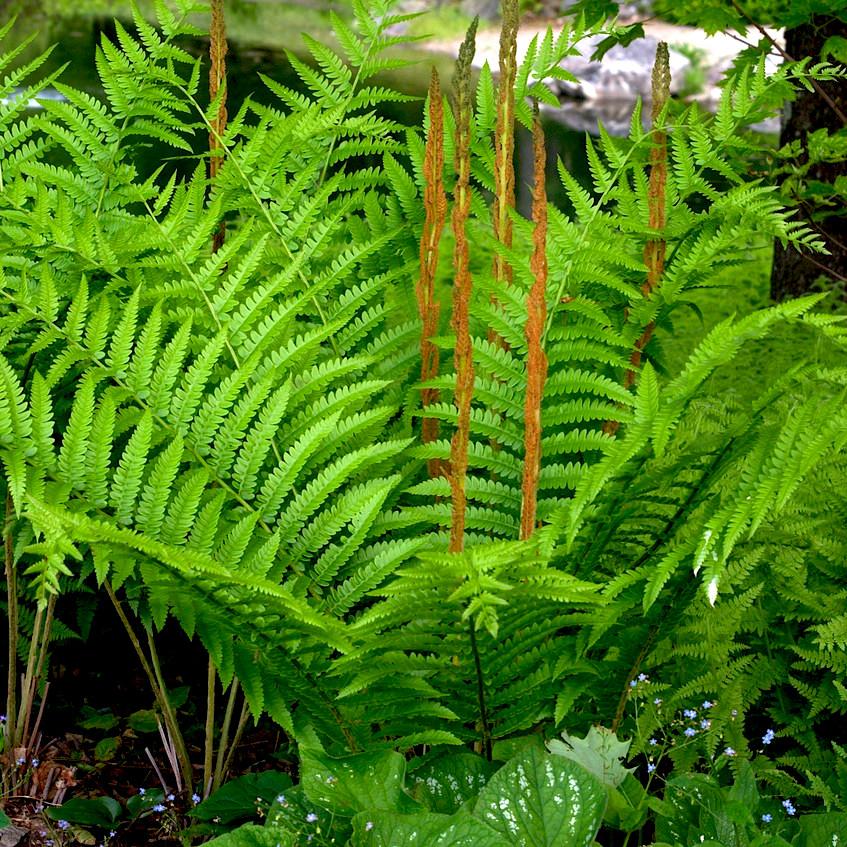 Very beautiful and large fern, carrying large green fronds that can reach 1.5m in wingspan. In summer, it develops in the center of the crown of leaves very decorative cinnamon brown fronds. To be planted in a cool and shady soil.
Packaging

To find out more about our packaging, please visit our young plants' page available from the website header.

Sold by

Available quantity

Delivery from

Desired quantity

Le stock n'est actuellement pas disonible pour ce produit.
Characteristics of the Osmunda cinnemomea.

The Osmunda cinnemomea is native to North America where it grows in the undergrowth. It is a spectacular fern that grows up to 1m50. We can distinguish the sterile fronds that develop from spring to autumn of a beautiful intense green and the fertile fronds that unfurl in summer. The latter do not resemble the other fronds, they are long, dense, brown stems covered with spores resembling cinnamon sticks.
How to use Osmunda cinnemomea.

The Osmunda cinnemomea will be planted in shady areas, in the undergrowth, at the foot of trees or at the edge of water bodies. It is associated with other ferns, Brunneras, Farfugiums, Fatsias ...
What advice for a successful cultivation of Osmunda cinnemomea.

Osmunda cinnemomea does not tolerate full sun, it should be planted in the shade or half shade in cool soil. On the other hand, it tolerates heavy and acid soils.