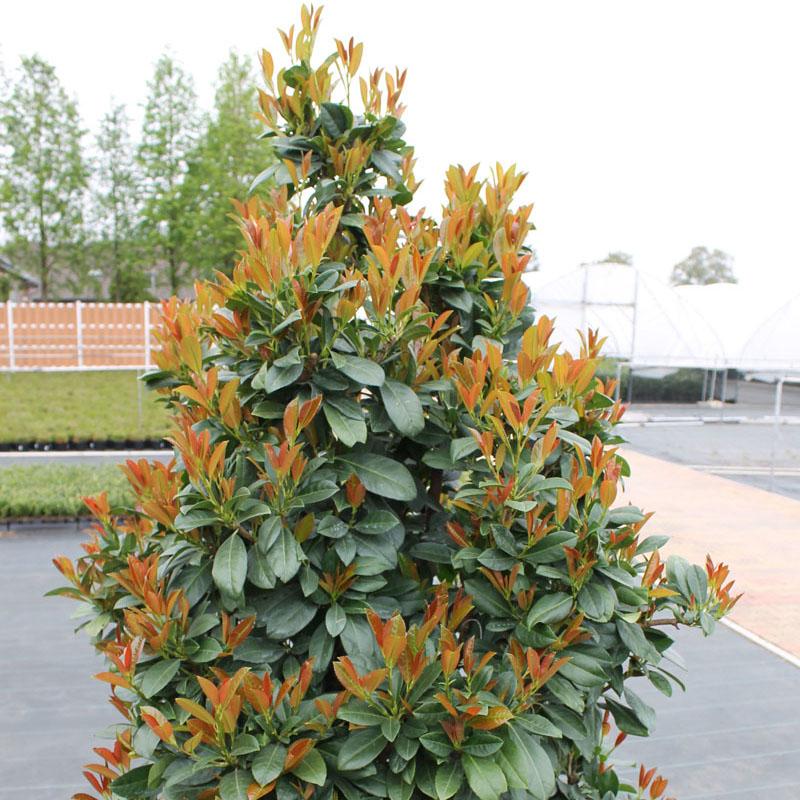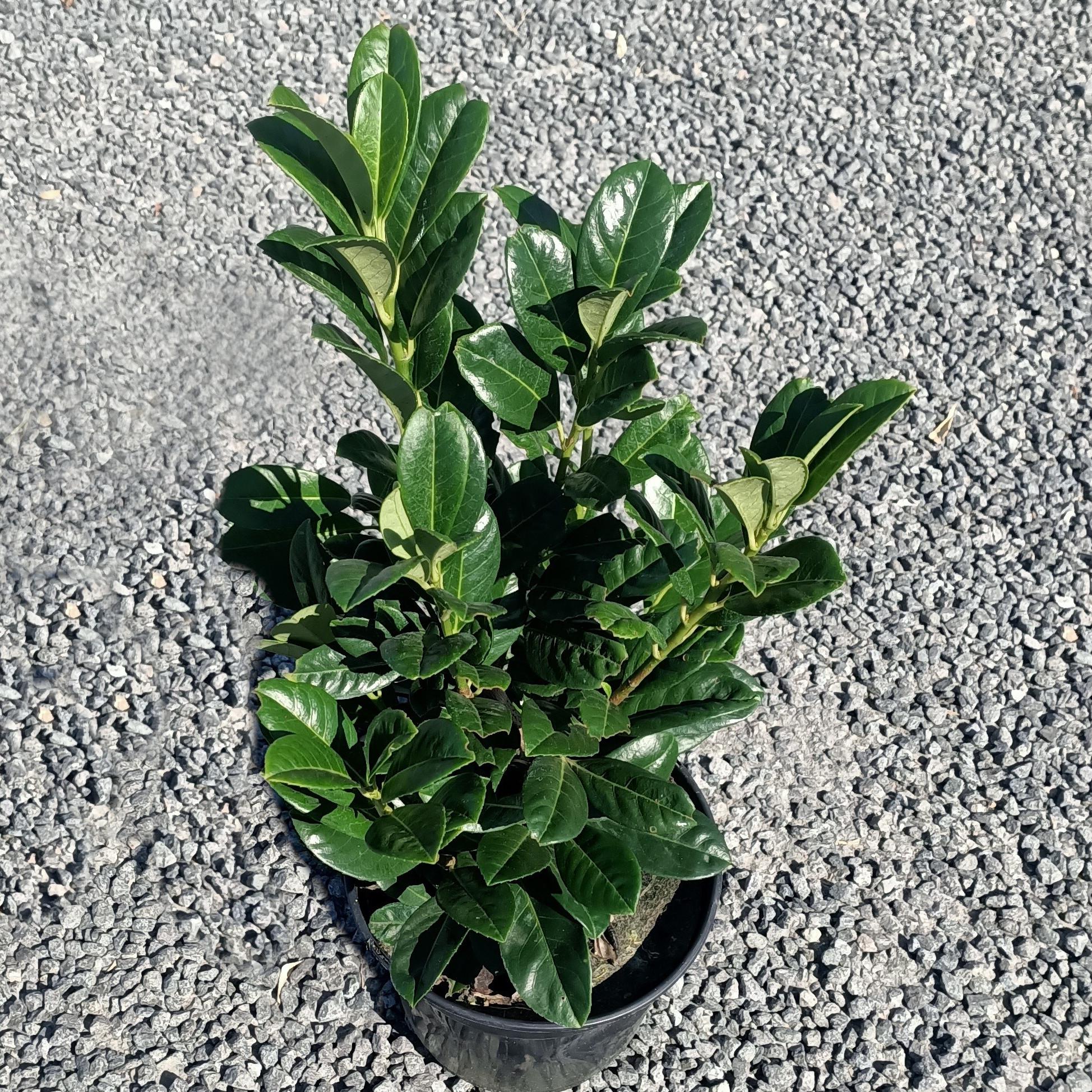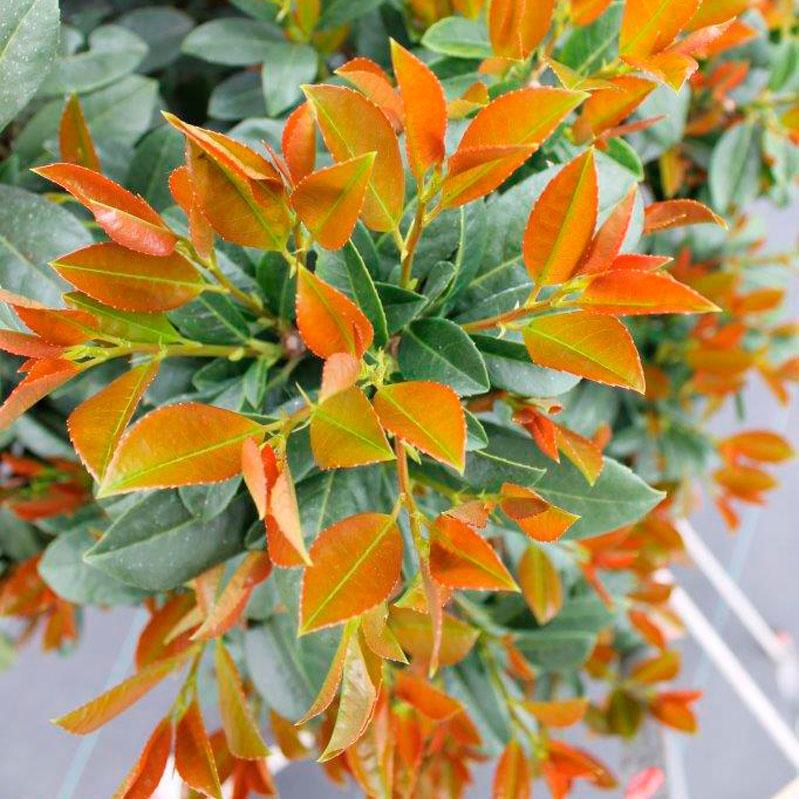 The Prunus laurocerasus Bonaparte® is a new addition to the Prunus laurocerasus family and differs from the standard variety in many ways. Its compact habit makes it a dense, upright shrub. Its leaves are smaller, rounder and of a beautiful dark glossy green. The young shoots appear orange, which brings colour and originality to the plant. A beautiful white and pink flowering bloom in spring. Prunus Laurocerasus Bonaparte® is not very susceptible to sifting.
Evergreen
Green whit orange new leaves
Isolated, Single or mixed hedges
Packaging

To find out more about our packaging, please visit our young plants' page available from the website header.

Sold by

Available quantity

Delivery from

Desired quantity

Le stock n'est actuellement pas disonible pour ce produit.
Characteristics of Prunus Laurocerasus Bonaparte®.

Finally a Prunus Laurocerasus that stands out from the crowd and rejuvenates the genre. The Prunus Laurocerasus Bonaparte® is a very beautiful variety with dark green foliage and very bright orange to brown young shoots. The delicate flowering starts in May and continues in June. Beautiful clusters of small white flowers with a pink reverse bloom and perfume the garden with the scent of white flowers. It is a medium-sized, well-branched plant that can be adapted to any situation.
How to use the Prunus Laurocerasus Bonaparte®.

The Prunus Laurocerasus Bonaparte® is a hedge shrub just like its cousins, but it is also worth planting in isolation or at the back of a shrubbery in order to admire its beautiful shoots and its flowering. It will create a beautiful volume in the beds or on a lawn.
Advice on how to grow the Prunus Laurocerasus Bonaparte® successfully.

The Prunus Laurocerasus Bonaparte® is easy to grow and can be grown in any position and is not very difficult to cultivate. It will grow best in rich, well-drained soil.