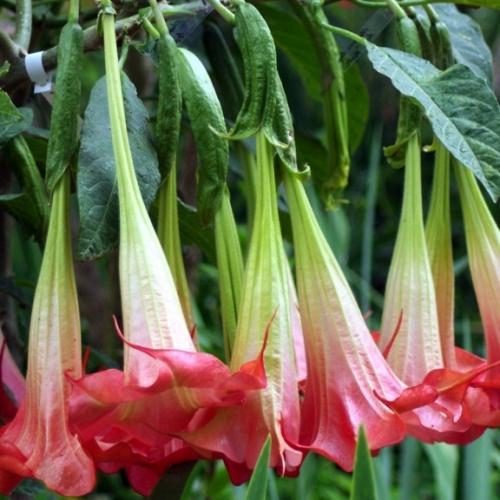 BRUGMANSIA Double Red is an impressive variety with its large hanging double flowers, shaped like trumpets and coloured with a nice brick red. It grows fast and reaches about 3m high and provides with an exotic effect any balcony, terrace or planting bed. The flowering is perfumed especially at sunrise and sunset time.
Balcony, terrace, planting bed
Packaging

To find out more about our packaging, please visit our young plants' page available from the website header.

Sold by

Available quantity

Delivery from

Desired quantity

Le stock n'est actuellement pas disonible pour ce produit.