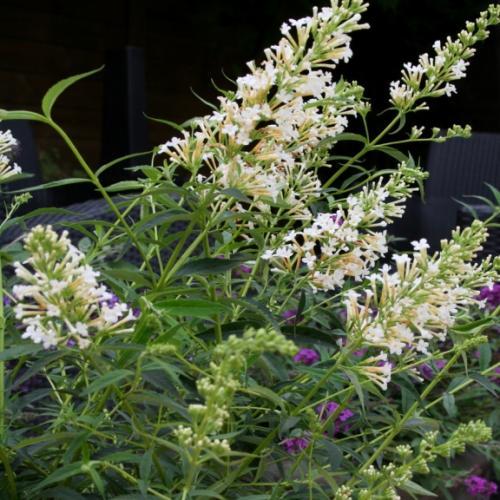 BUDDLEJA Free Petite Snow White ® accumulates a lot of assets : compacted, gifted with a naturally well branched and elegant look, extremely floriferous, not invasive, rustic and dry-resilient. Its large snow white flowers appear between June and October/November. Perfumed, they attract butterflies in the garden. It was created by Peter Pdaras, the Free Petite serie's owner. It is a Globe Planter variety.
Ground cover, low border, balcony, terrace
Packaging

To find out more about our packaging, please visit our young plants' page available from the website header.

Sold by

Available quantity

Delivery from

Desired quantity

Le stock n'est actuellement pas disonible pour ce produit.