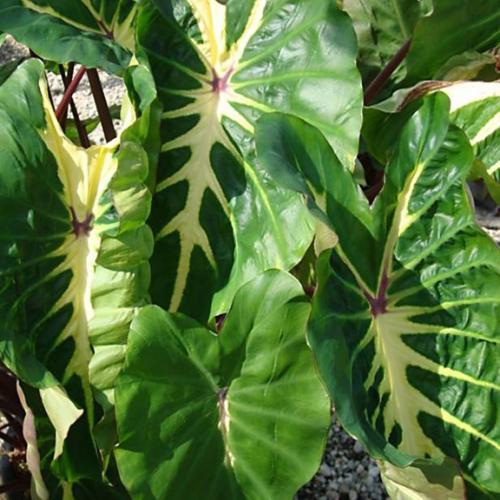 COLOCASIA esculenta White Lava ® is a Dr John Cho's selection, who is a great specialist of these vigorous, resilient and tropical's plants. This colocasia presents a tricolour evergreen foliage, shaped like hearts with a gorgeous frank green and creamy white ribbed leaves and a red purple red touch in the middle. Stems (also called corms) are red purple too. This plant provides with modernity and exoticism any garden, dock basin, terrace as well as balcony. Its roots are edible once done, like every taro's one (also named Chine cabbages).
Indoor, planting bed, along basin, pot
Packaging

To find out more about our packaging, please visit our young plants' page available from the website header.

Sold by

Available quantity

Delivery from

Desired quantity

Le stock n'est actuellement pas disonible pour ce produit.