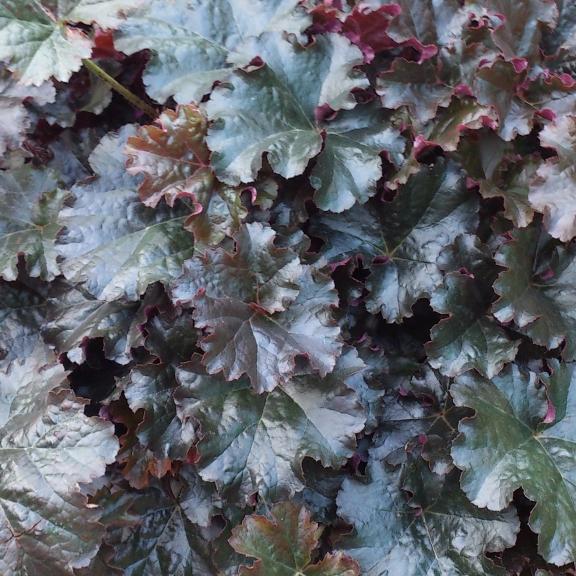 The variety Heuchera World Caffé ® Expresso ® is a perennial from the Heuchera family. It is one of the varieties with the darkest colors of the World Caffé ® group. Its foliage of big nicely ribbeb leaves takes purple-brown tints, and it is fluctuating during the year. It is a great decorative ground-cover thanks to its regular habit, small size and very nuanced color.
Ground cover, border, flowered pot
Packaging

To find out more about our packaging, please visit our young plants' page available from the website header.

Sold by

Available quantity

Delivery from

Desired quantity

Le stock n'est actuellement pas disonible pour ce produit.