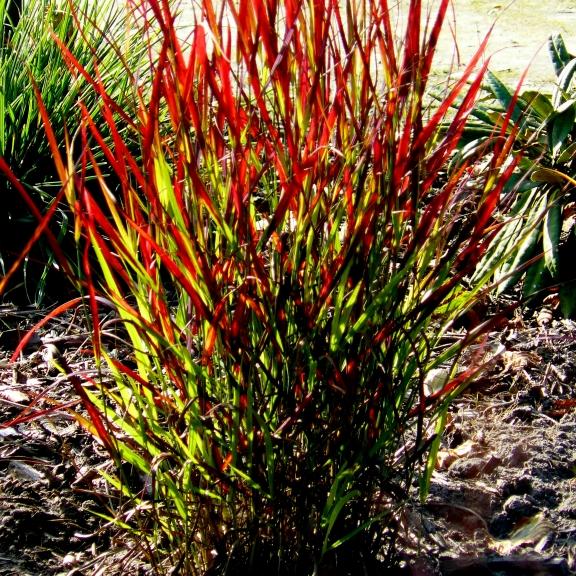 Small grass with a green and red bicolor foliage, Panicum virgatum Sangria ® brings colour in gardens. With its upright linear leaves, green at the base and bright red at the tip, and its summer flowering in cream-coloured ears, this variety is very decorative. Hardy, it settles easily in temperate areas with cold winters.
Packaging

To find out more about our packaging, please visit our young plants' page available from the website header.

Sold by

Available quantity

Delivery from

Desired quantity

Le stock n'est actuellement pas disonible pour ce produit.
All details concerning Panicum virgatum Sangria ® :
Panicum virgatum Sangria ® is a charming red and green foliage's variety, that provides with joy any garden throughout the year. Its long and thin leaves form small upright tufts.They are tender green at the bottom and red purple on the top. Its creamy white inflorescences' spikes flowering appear at the beginning of summer and lasts until the beginning of autumn when it turns to brown. Panicum virgatum Sangria ® belongs to the Globe Planter's selections.
How to use Panicum virgatum Sangria ® ?
Panicum virgatum Sangria ® creates little tufts (50cm x 50cm) that look great in pots on a terrace or a balcony, as well as in low planting beds. Rustic until -15°C, it perfectly withstands winter frosts, stands dryness and sea spray. This variety loves good sun exposures.
What advices to achieve the Panicum virgatum Sangria ®'s growth ?
As far as ground covers are concerned, you should plant about 5 Panicum virgatum Sangria ® per square metre.