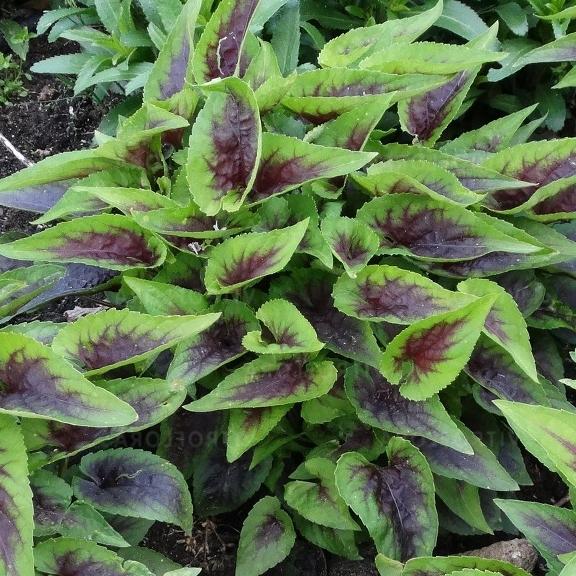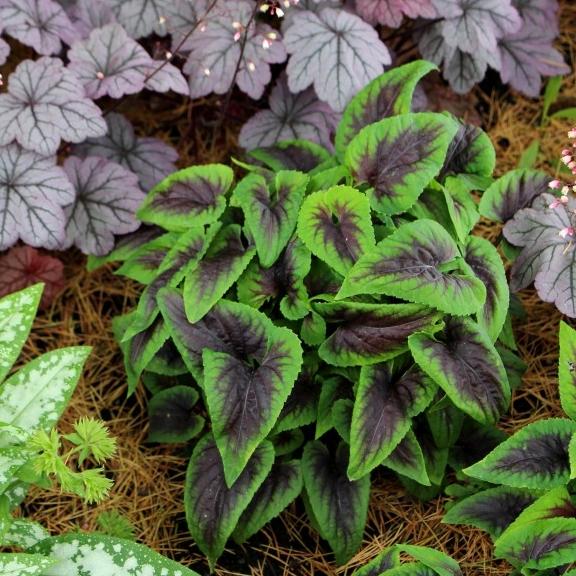 Variety which is characterized by its green-variegated purple foliage, Viola Hearthrob ® also has a beautiful purple flowering specific of the Viola family. Very rustic, this variety likes shady places of temperate areas. Its little size is adapted to planting in pot as well as in planting bed. This Viola also makes a nice decorative ground-cover.
Packaging

To find out more about our packaging, please visit our young plants' page available from the website header.

Sold by

Available quantity

Delivery from

Desired quantity

Le stock n'est actuellement pas disonible pour ce produit.
All details concerning Viola Hearthrob ® :
In the violet's family, Viola Hearthrob ® has a specific green and purple variegated foliage. It flourishes in Arpil : its foliage's tufts cover themselve with little cunningly perfumed purple flowers. Its heart shape leaves are pruple and green on its side. They are deciduous, its small foliage's cushions rerun every year.
How to use Viola Hearthrob ® ?
Viola Hearthrob ® is small (0,15m x 0,25m) which makes this variety a great ground cover rather reserved for shady areas, such as undergrowths. It grows also in shady pot on a terrace, in border as well as in flowerbed. It is rustic until -20°C which will perfectly suit to tempered places. As far as hot and dry summer's regions are concerned, this variety would not really fit to that because of its bad dryness-resistance.
What advcies to achieve the Viola Hearthrob ®'s growth ?
Undergrowth's perennial plant, Viola Hearthrob ® will love a fresh and well-drained soil.