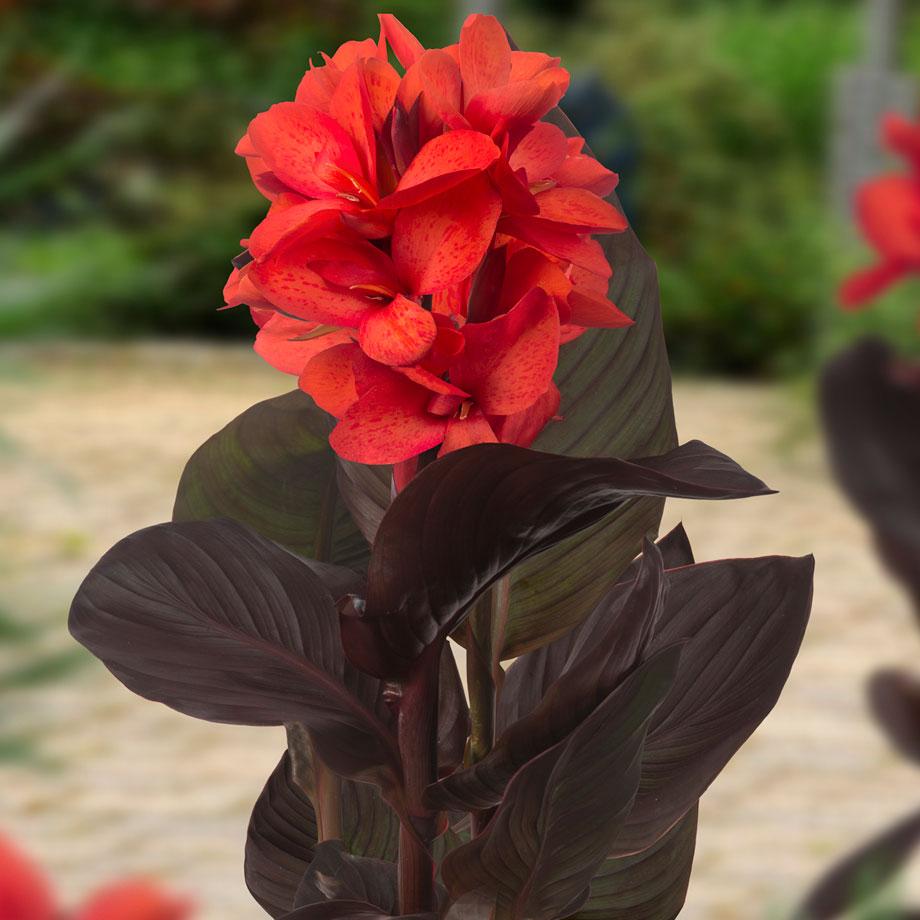 Canna Cannasol Happy Isabel® is a variety that spreads by tissue culture and is virus-free. These exotic plants are essential for a splendid summer border. Because indeed, they offer us wonderful flowers of a beautiful red colour. Melliferous, it will also attract different pollinators to your garden.
Patios, gardens, public spaces, terraces
Packaging

To find out more about our packaging, please visit our young plants' page available from the website header.

Sold by

Available quantity

Delivery from

Desired quantity

Le stock n'est actuellement pas disonible pour ce produit.
All details concerning Canna Cannasol Happy Julia®
This variety of Canna offers us extraordinary bronze leaves that bloom when large, self-cleaning, bright red flowers appear and open from July to October. This one is honeybeam and therefore attracted many pollinators such as bees, bumblebees, butterflies... in your garden.
How to use Canna Cannasol Happy Julia® ?
Cannas are ideal for patio, garden and public space plantations. This rhizomatous perennial also appreciates sunny terraces due to its small size and compact habit.
What advices to achieve the Canna Cannasol Happy Julia®'s growth ?
Cannas are ideal to be planted in a rich, drained and fresh soil. In order to keep a shining Canna, remove the flower stems when they no longer have flowers or trim the flower stems when they have withered, which will encourage the flowering to return. This one can withstand the sun well, but it can tolerate a little shade though.