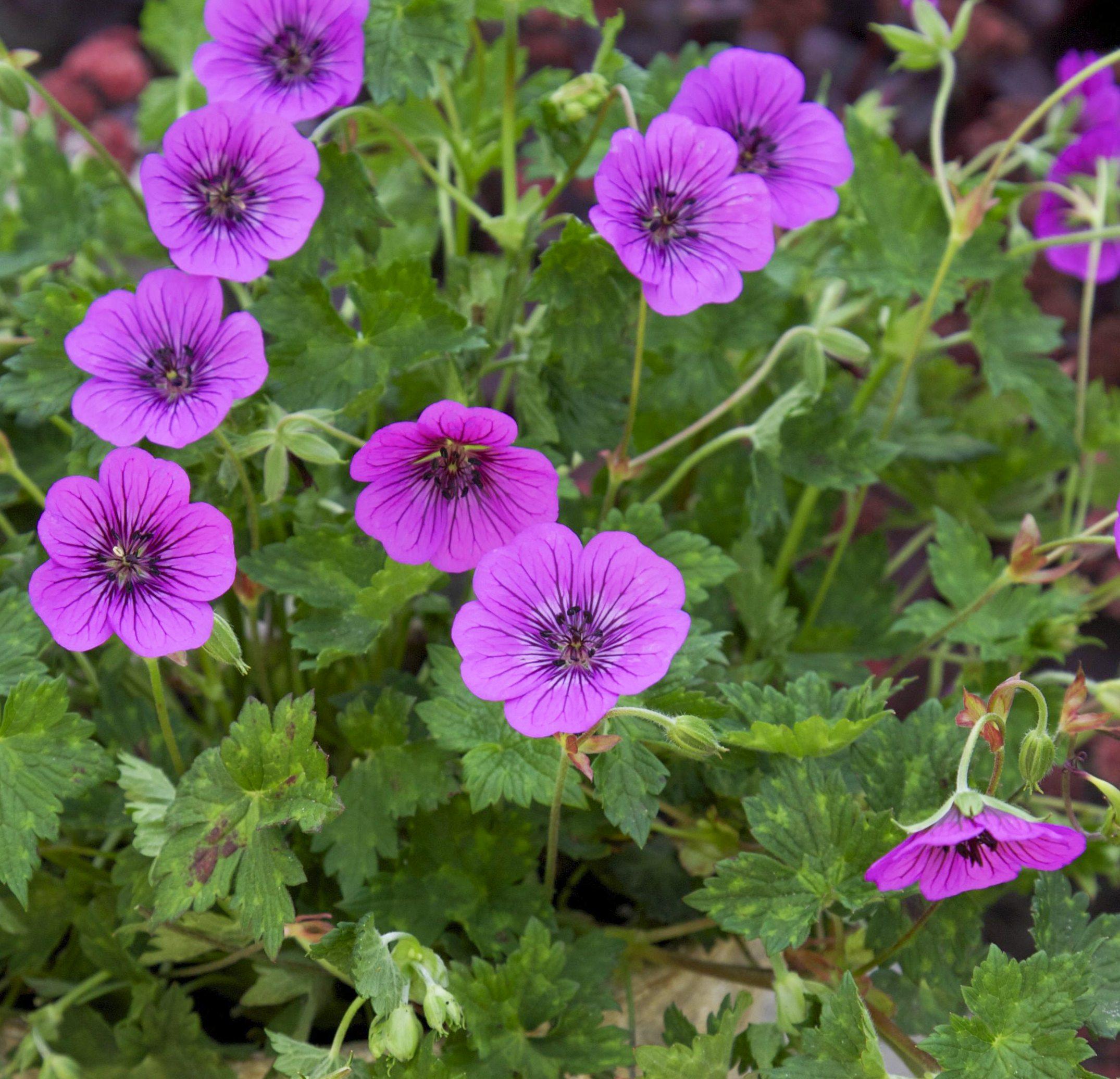 GERANIUM Pink Penny ® is at the same time flowering, rustic and very easy to maintain, which makes it a sought-after perennial plant. A remarkable ground cover with a bright and long-lasting pink bloom (from June to September/October, sometimes until the first frosts), streaked with purple, it is close to the famous geranium'Rozanne'. It is grown in flower beds, balcony planters and mixed-border.
Mixed-border, rockary, flower boxes
Packaging

To find out more about our packaging, please visit our young plants' page available from the website header.

Sold by

Available quantity

Delivery from

Desired quantity

Le stock n'est actuellement pas disonible pour ce produit.
All details concerning Geranium Pink Penny®
This variety of perennial geranium, close to the famous "Rozanne" geranium, is distinguished by its purple flowering (close to the colour of lilac) and bright, almost uninterrupted for six months, from May/June to October/November. It is sometimes also called Crane Beak. The cut foliage is clear green and semi-persistent. Requiring little maintenance for a remarkable result, GERANIUM Pink Penny ® is the ideal plant for beginner gardeners.
How to use Geranium Pink Penny® ?
Its spread out habit (about 30 cm high by 50 cm wide) and abundant flowering make it an ideal ground cover for the foot of hedges, roses or the foreground of flower beds. GERANIUM Pink Penny ® is also planted in rock gardens, flower boxes and undergrowth. It is associated, for example, with other perennial geraniums, rose bushes (whose feet they cover), yarrow, sage and ferns.
What advices to achieve the Geranium Pink Penny®'s growth ?
As with all perennial geraniums, it is exposed to sunlight in the semi-shade. We also opt for a rich and fresh soil. Its rusticity is very good, down to -15°C. Dried flowers and leaves are removed to promote growth and flowering. It may be folded down in late autumn.