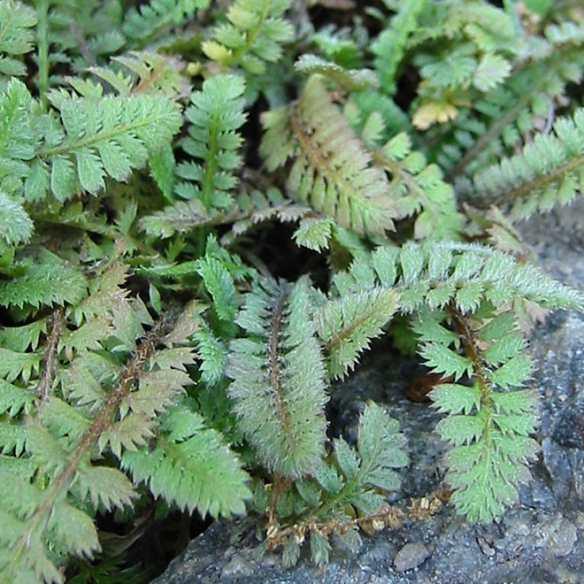 Leptinella, is a perennial that belongs to the Asteraceae family. Its growth habit is crawling with beautiful greyish blue leaves similar to those of ferns. Rustic, it can withstand frosts of -15°C and is mainly used as a ground cover.
Ground cover, mixed-border
Packaging

To find out more about our packaging, please visit our young plants' page available from the website header.

Sold by

Available quantity

Delivery from

Desired quantity

Le stock n'est actuellement pas disonible pour ce produit.
All details concerning Leptinella pusilla (grey leptinella)
Originally from southern Africa, Leptinella is a ground cover with bronze grey foliage. The small leaves remind us of mini ferns. In addition, it grows quickly in cool soil. (10cm x 50cm)
How to use Leptinella pusilla (grey leptinella) ?
Leptinella is a perfect ground cover that must be placed in the sun / semi-shade in order to flourish. He also likes to be on a balcony or terrace. And it also likes to be used in solid wood or on a mixed-border.
What advices to achieve the culture de Leptinella pusilla (grey leptinella)'s growth ?
This perennial can be placed in humid areas of the garden, but also in drained and cool soil. This plant likes the sun softened, or half shade.
Rocaille : La rocaille est une décoration de jardin faite de roches et de plantes, avec un aspect naturel.