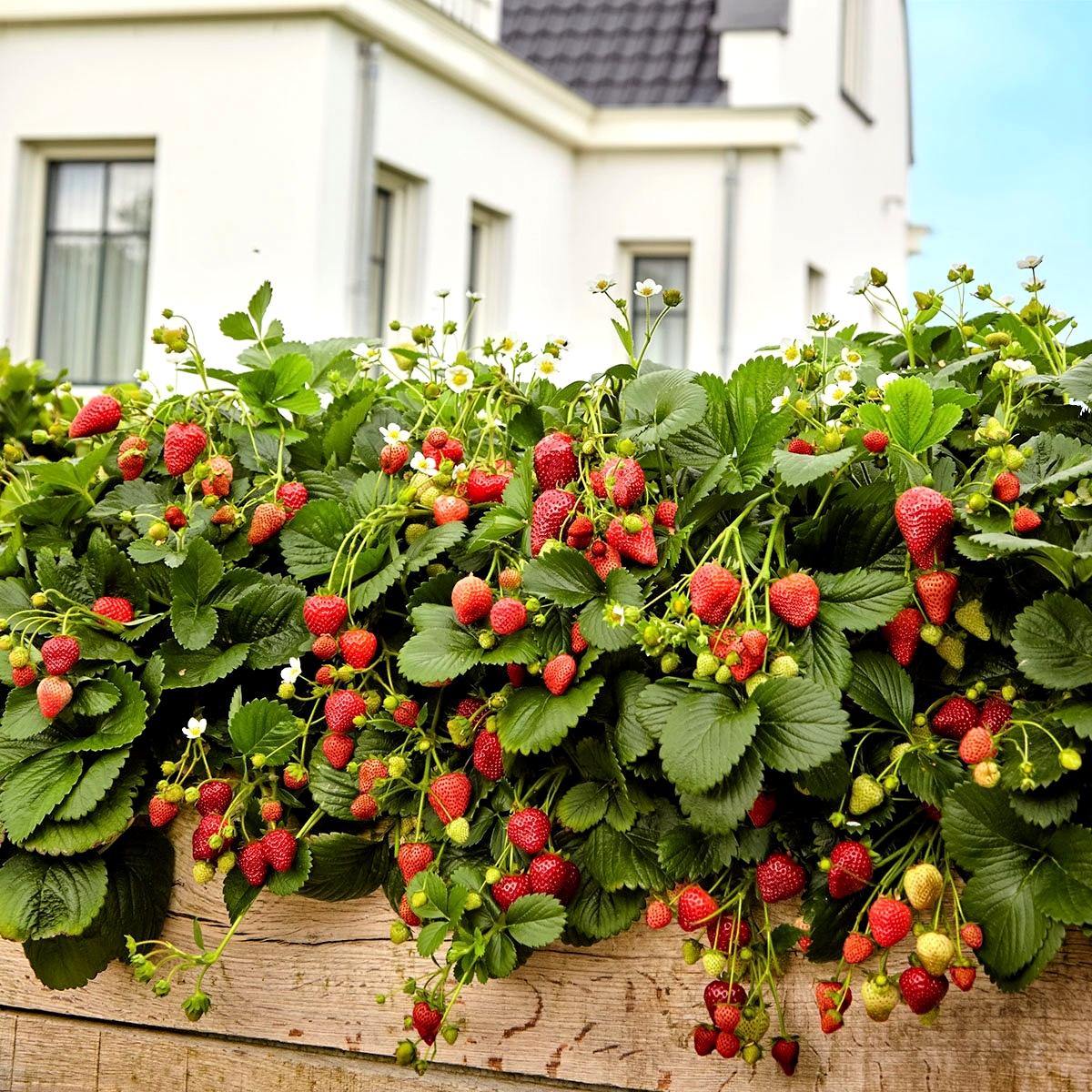 Variety recommended for cultivation in pots on balconies and terraces. It grows up to 30-40 cm. The plant flowers from spring to summer. It bears small but tasty, sweet and aromatic orange-red fruits. A very productive plant it can bear up to 45 fruits in the 3 months of production.
Pots, Balcon, Terrasse, kitchen garden
Packaging

To find out more about our packaging, please visit our young plants' page available from the website header.

Sold by

Available quantity

Delivery from

Desired quantity

Le stock n'est actuellement pas disonible pour ce produit.
Characteristics of FRAGARIA ANANASSA DELIZZ

These vigorous strawberries are easy to grow and produce a bountiful harvest throughout the growing season. The fruit is in medium sized clusters has a sweet and fragrant flavor. Compact variety, they will be perfect in containers, hanging baskets or in the garden.
How to use FRAGARIA ANANASSA DELIZZ

The DELIZZ variety is very productive and uplifting throughout the summer season. Planting can be done in tubs on the terrace or in the garden.
What advice to succeed FRAGARIA ANANASSA DELIZZ

Plant these strawberries in the sun or half-shade, spaced every 35cm. The soil should be humus-rich and aerated.
Water regularly and mulch the plants to avoid weeding and evaporation.