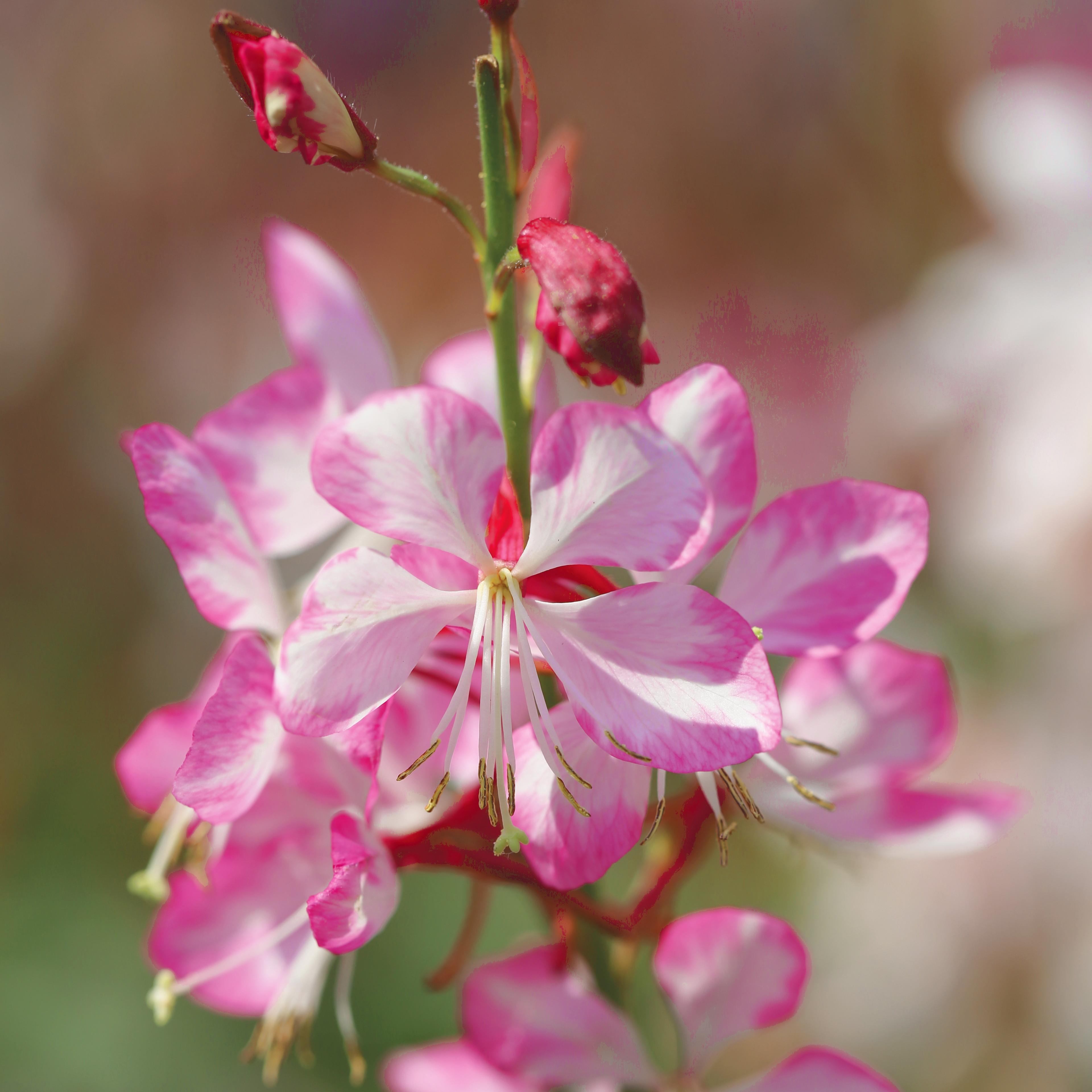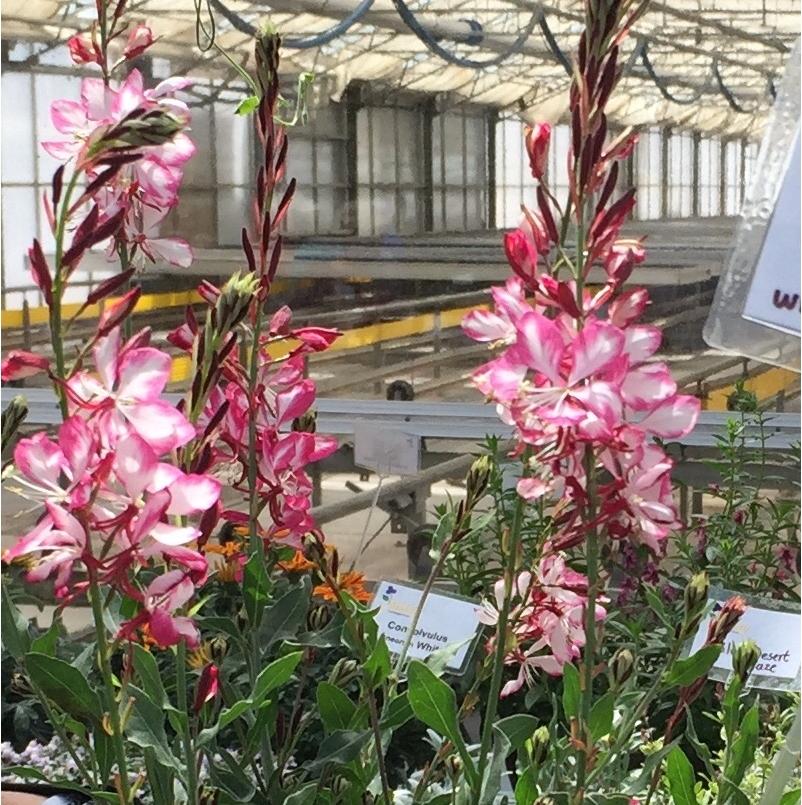 The Gaura Gauriella Bicolor is a very beautiful variety of Gaura with white flowers edged with pink. A hardy perennial and easy to grow, this Gaura will flower from spring until frost and will attract garden helpers such as butterflies.
June to October
White bordered with pink
plantsbeds, Borders, Pots
Packaging

To find out more about our packaging, please visit our young plants' page available from the website header.

Sold by

Available quantity

Delivery from

Desired quantity

Le stock n'est actuellement pas disonible pour ce produit.
The characteristics of GAURA GAURIELLA BICOLOR.

The Gaura Gauriella Bicolor is an interesting selection for its white bicolour flowering with a pink border that offers a contrast to the flower and a vibrancy in the garden. Like all Gauras, this variety offers a very long flowering period from June to October. This Gaura can grow up to 1.20m, which makes it a great variety that will bring lightness to perennial beds.
How to use it.

The Gaura Gauriella Bicolor will enjoy in your perennial beds in association with grasses and light perennials such as Perovskia, Sage, Buenos Aires Verbena ... or will bring lightness between shrubs. This Gaura will also adapt itself in pot on a terrace or in border.
What advice to succeed in growing GAURA GAURIELLA BICOLOR.

Like all Gauras, it is easy to care for. It requires a sunny to mid-shade situation and is resistant to drought. Resistant to -15°C, it needs to be pruned in the winter and can be pruned in the middle of the season to maintain volume and offer a denser flowering.