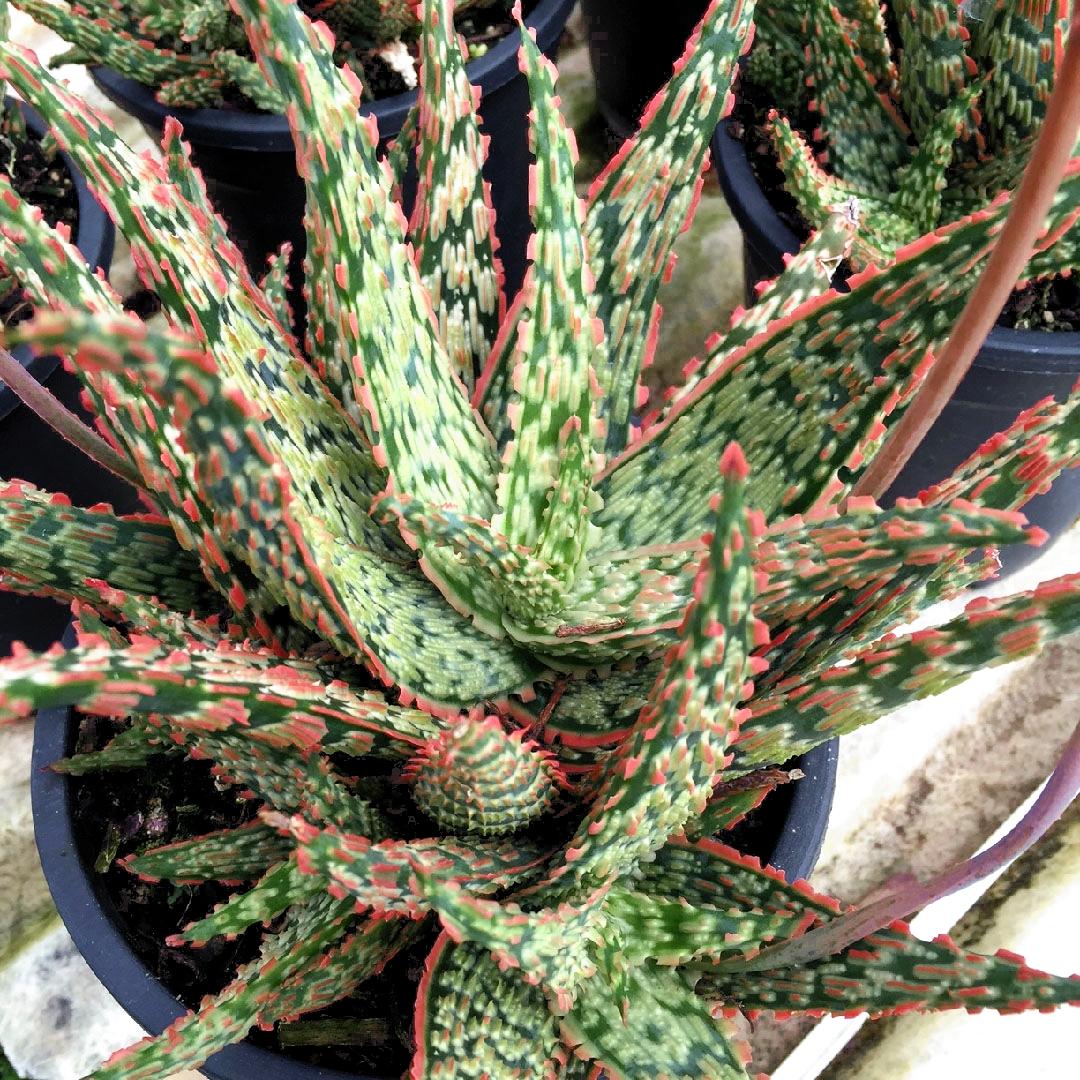 This variety of Aloe is very compact, small in size. It forms a rather short star from which rises a small floral stem with coral pink tones. Incredible coloured foliage, green marbled with white and pink. It will be adapted to the pot is in the foreground of dry gardens.
Planting bed, pot, Greenhouse
Packaging

To find out more about our packaging, please visit our young plants' page available from the website header.

Sold by

Available quantity

Delivery from

Desired quantity

Le stock n'est actuellement pas disonible pour ce produit.
Characteristics of ALOE piranha.

It is a hybrid created by Larry Weisel between Aloe capitata and Aloe striata and is part of the 'fish series'. This hybrid is distinguished by its incredible green foliage marbled with white and pink. The pink colouring is more marked with the cold winter weather. Its compact and short form is reminiscent of a starfish. It colonizes the space by rejects. From the centre of the rosette, a floral scape develops on which coral pink flowers appear.
How to use ALOE piranha.

This Aloe of part its size will be able to remain in pot on a terrace, veranda or even inside. It can be planted in the foreground of dry gardens. Attention its rusticity not being very important it will be necessary to winter it if the temperatures become negative.
Which advices to succeed in the culture of Aloe piranha.

In pots as well as in the open ground, Aloe piranha should be planted in a very drained soil and please do not water it too much, especially in winter.