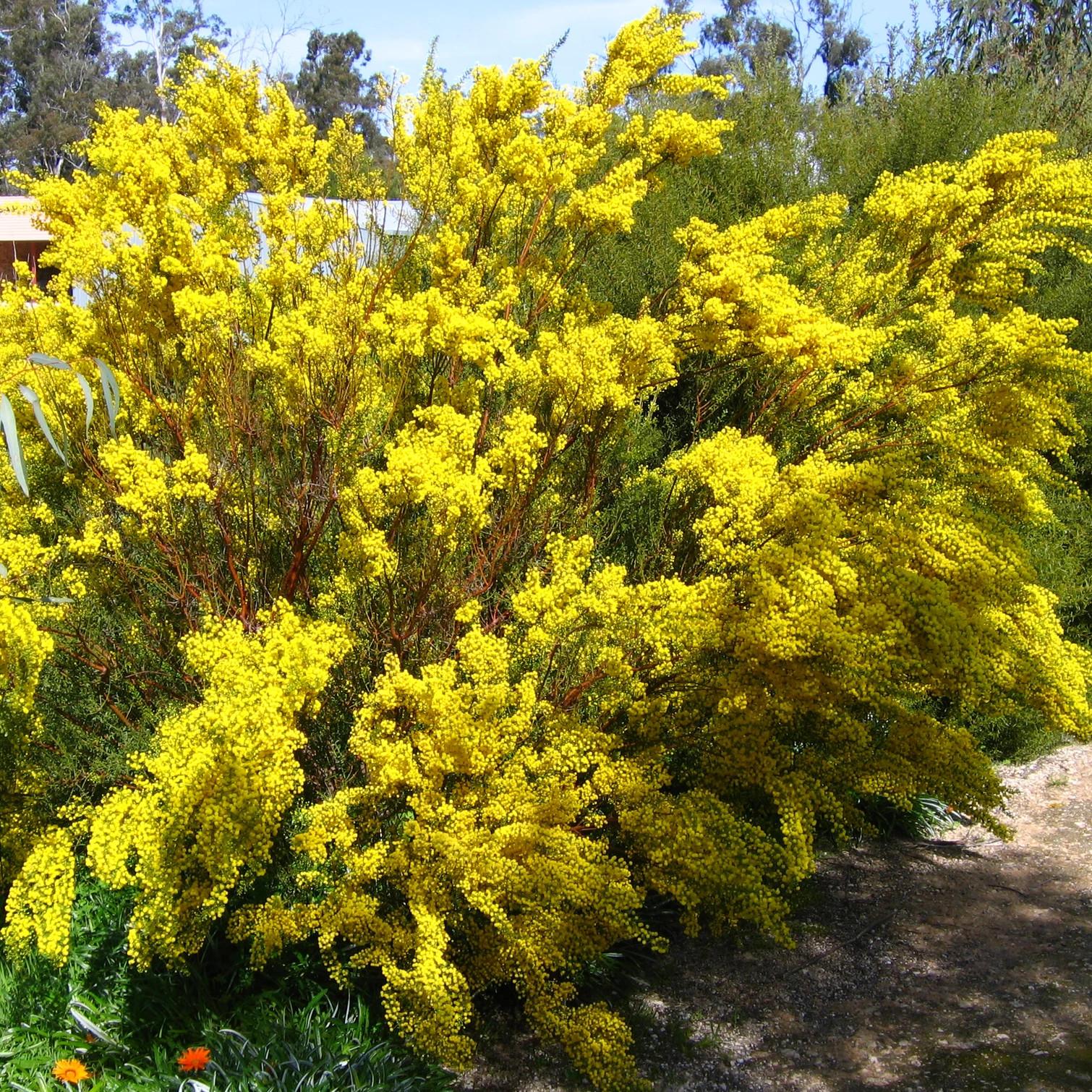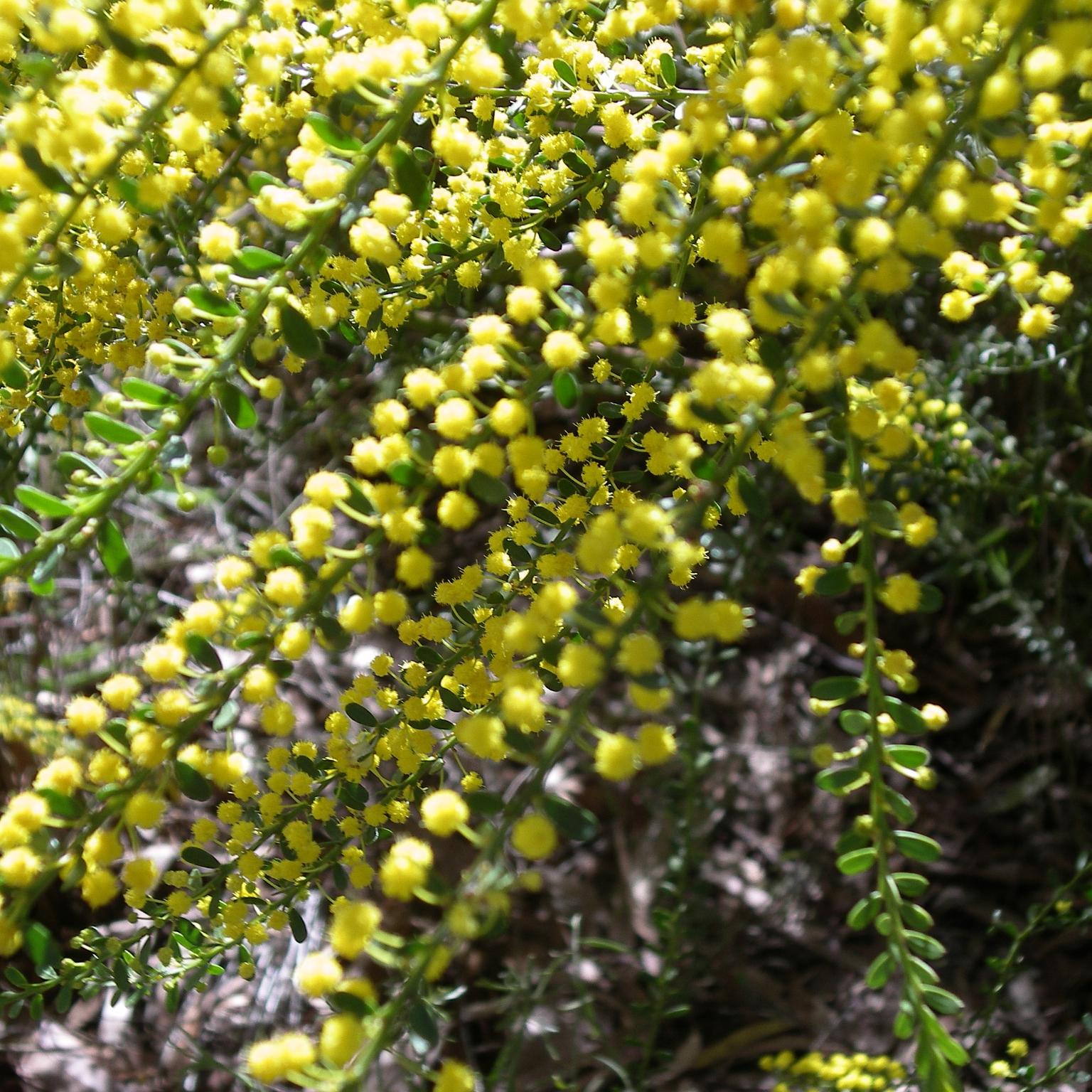 Mimosa has a small development, with a slightly drooping growth habit, forming a dense and vaporous shrub. The supple branches bear small, round, shiny green leaves. During flowering, the whole shrub is covered with small golden-yellow flowers.
Packaging

To find out more about our packaging, please visit our young plants' page available from the website header.

Sold by

Available quantity

Delivery from

Desired quantity

Le stock n'est actuellement pas disonible pour ce produit.
The characteristics of the Acacia acinacea.

The Acacia acinacea is distinguished by its habit and its foliage. Indeed, it is a shrub that can reach 2m high and 1.5m wide. Its branches are flexible and give it a slightly drooping habit. Its foliage does not resemble any other Acacia, they are actually petioles articulated around the branch, mostly round in shape but which can be more or less elongated. The leaves are evergreen and bright green. Flowering takes place in spring, when each branch is covered with small golden-yellow flowers.
How to use Acacia acinacea.

Because of its small proportions, Acacia acinacae is suitable for small gardens and pot cultivation. It can be planted in beds, in isolation or even as a free hedge that will be pruned punctually in association with other shrubs.
What advice for a successful cultivation of Acacia acinacea.

This acacia requires a sunny exposure in half-shade. To be planted in well drained soil.