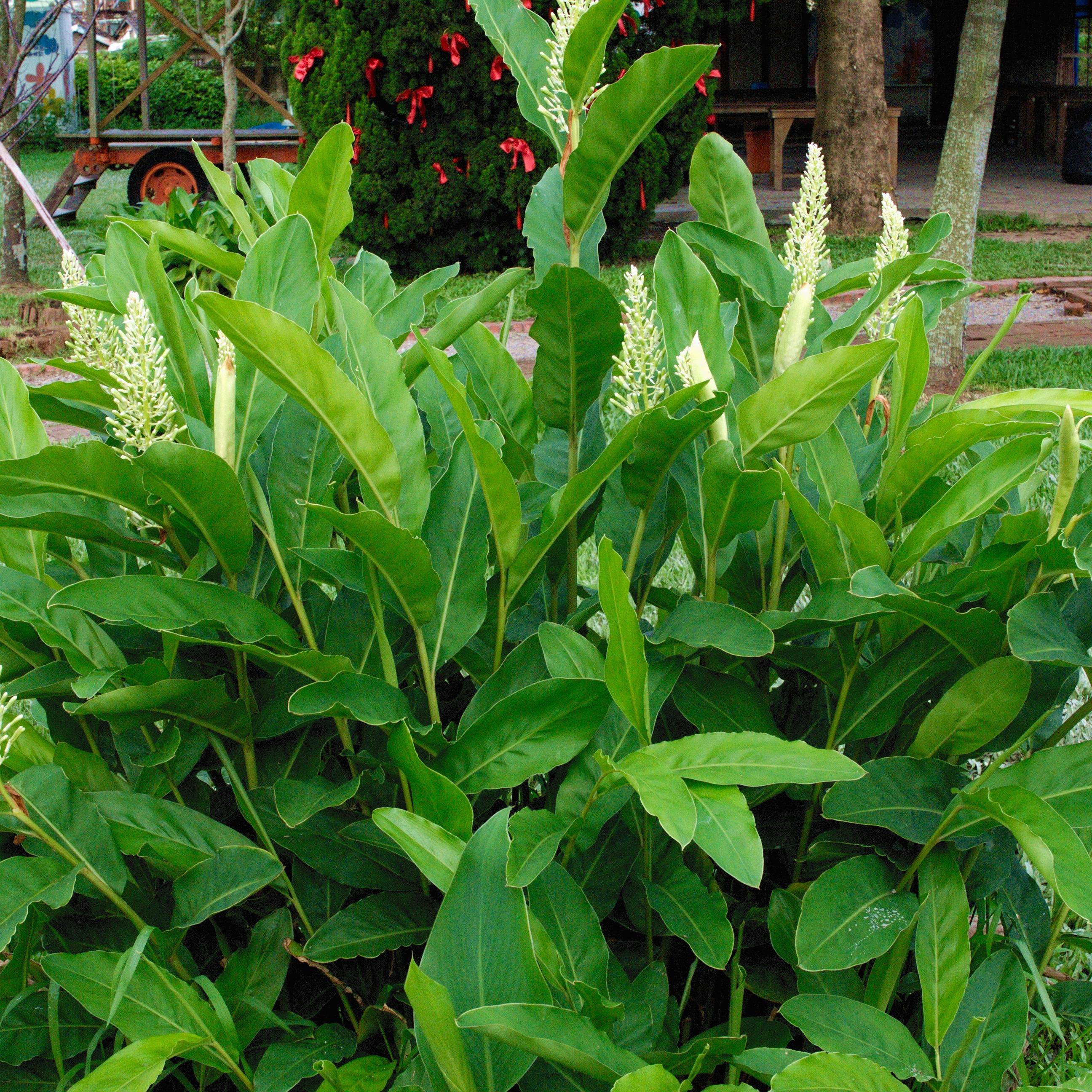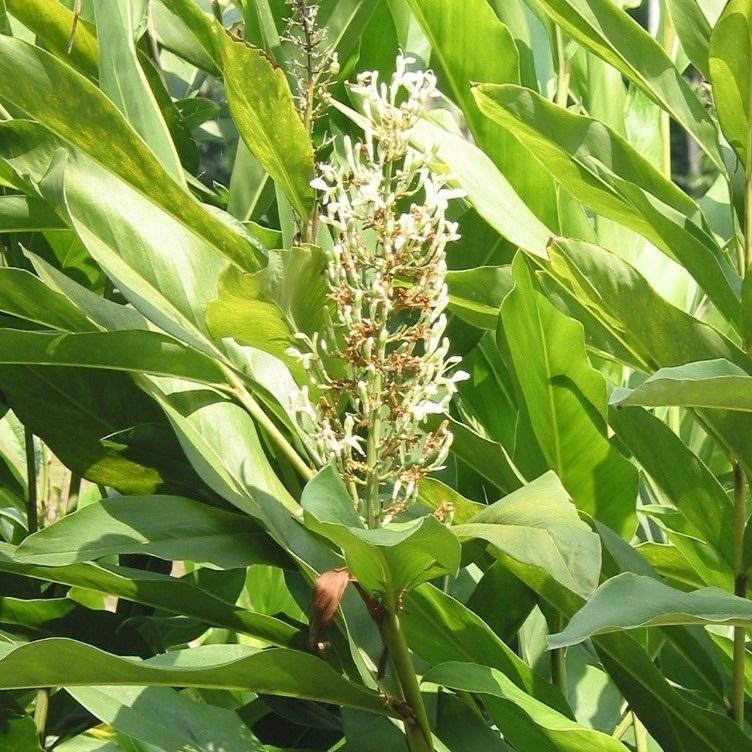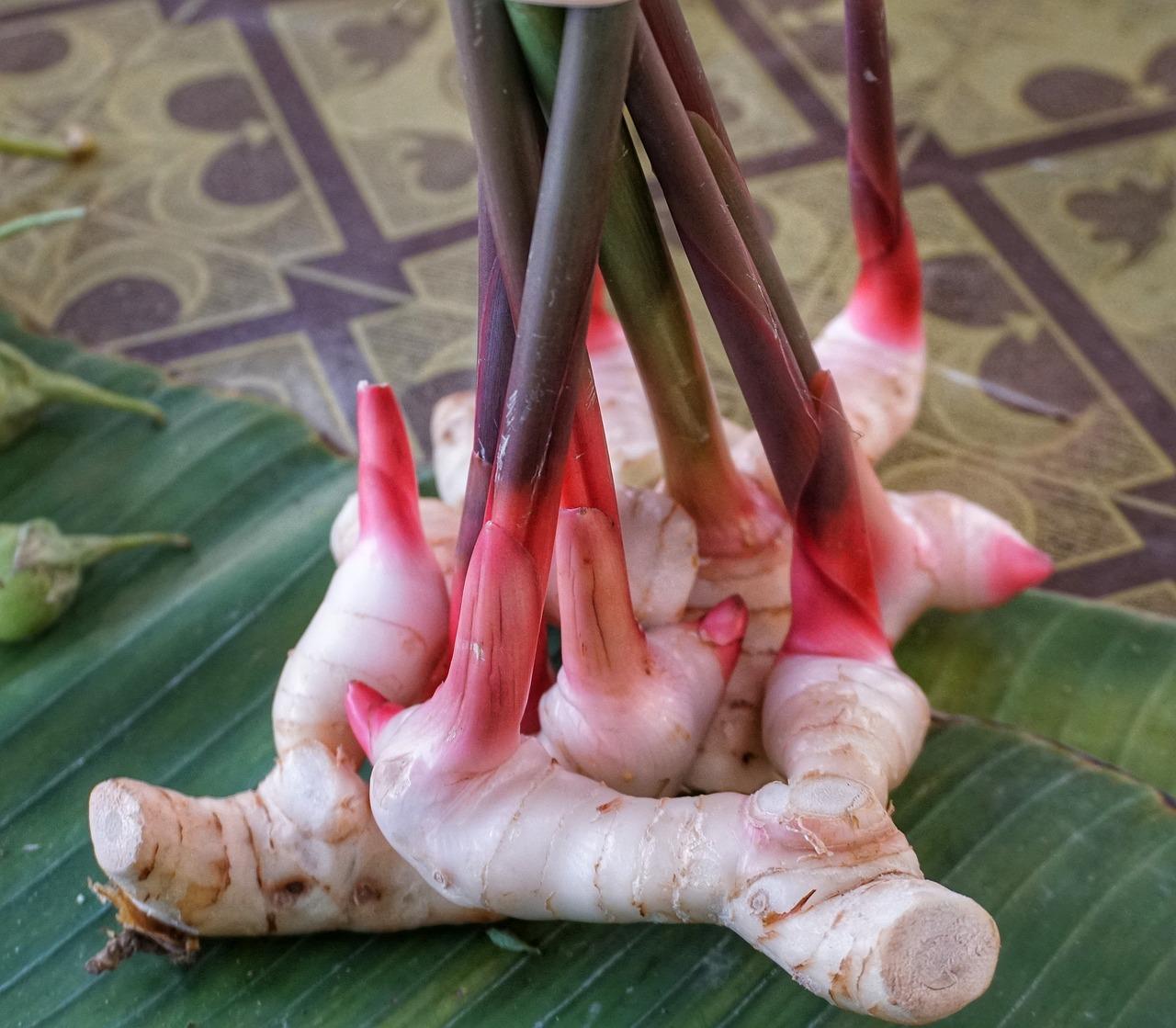 Galanga is a variety of ginger whose edible rhizome has a lemon ginger flavor. It is a large perennial measuring up to 2m, often deciduous with large decorative foliage and fragrant white flowers.
Packaging

To find out more about our packaging, please visit our young plants' page available from the website header.

Sold by

Available quantity

Delivery from

Desired quantity

Le stock n'est actuellement pas disonible pour ce produit.
The characteristics of the ALPINIA galanga.

Tropical atmosphere assured and flavors from elsewhere, Galanga is native to South Asia, mainly Malaysia and Indonesia. Family of ginger, it is a large perennial with large green leaves, shiny, wrapped on stems up to 2m. The summer bloom can intervene in the good conditions every year. At the end of the stems will bloom an erect cluster of small white to yellow tubular flowers and perfumed.
How to use ALPINIA galanga.

Galanga is an ornamental perennial that will give an exotic look to your garden for a Jungle Garden spirit. It is also a condiment plant with lemon ginger flavors very popular in Asia. To associate with Banana trees, Farfugiums, Phormiums, Hibiscus of the marshes. It will also find its place in a large pot on a terrace or a patio.
What advice do you have for the successful cultivation of ALPINIA galanga.

Hardy up to -8°c, its foliage disappears below -2°c but starts again each year. To be planted in sunny but not hot situations or in mid-shade in a rich, fresh and well-drained soil.