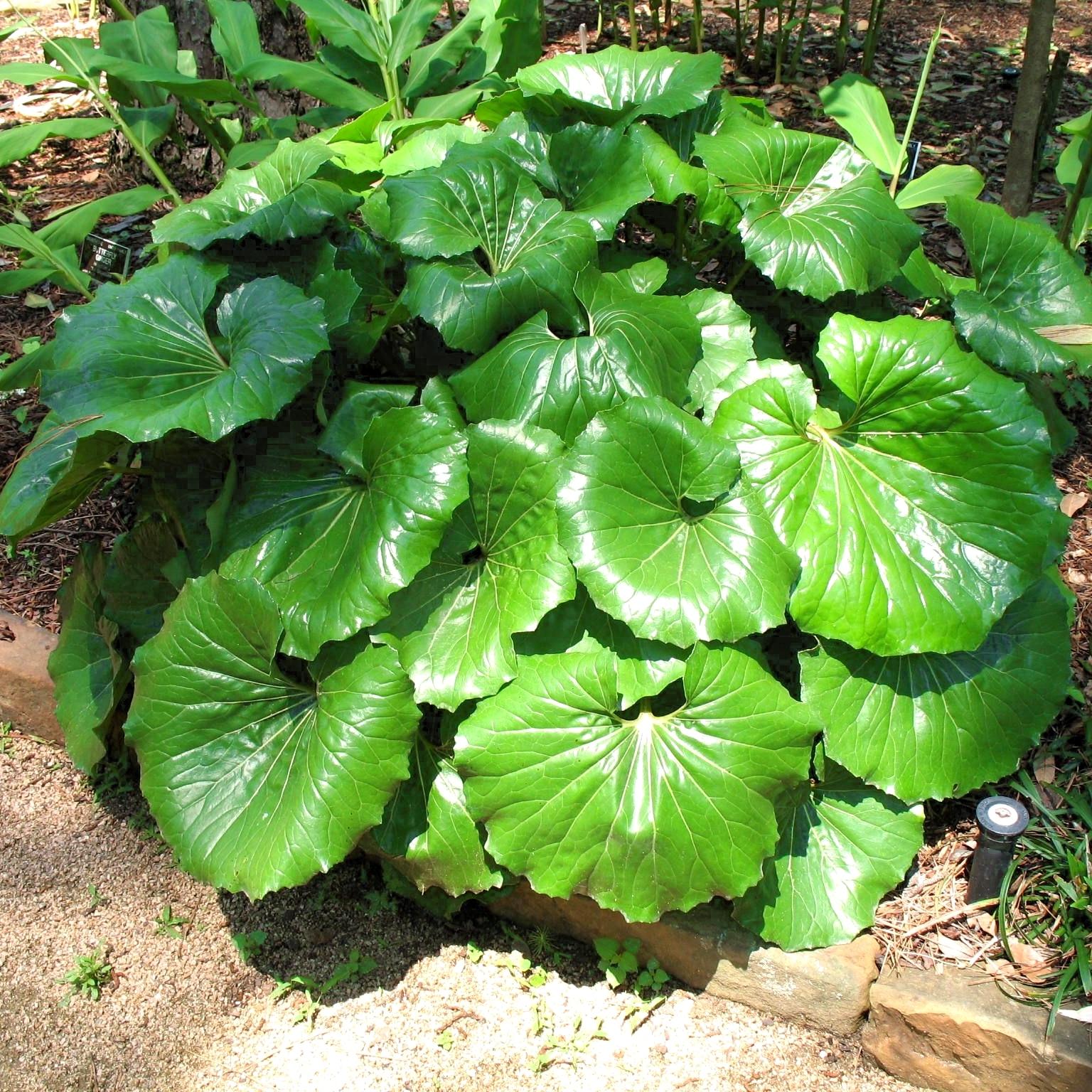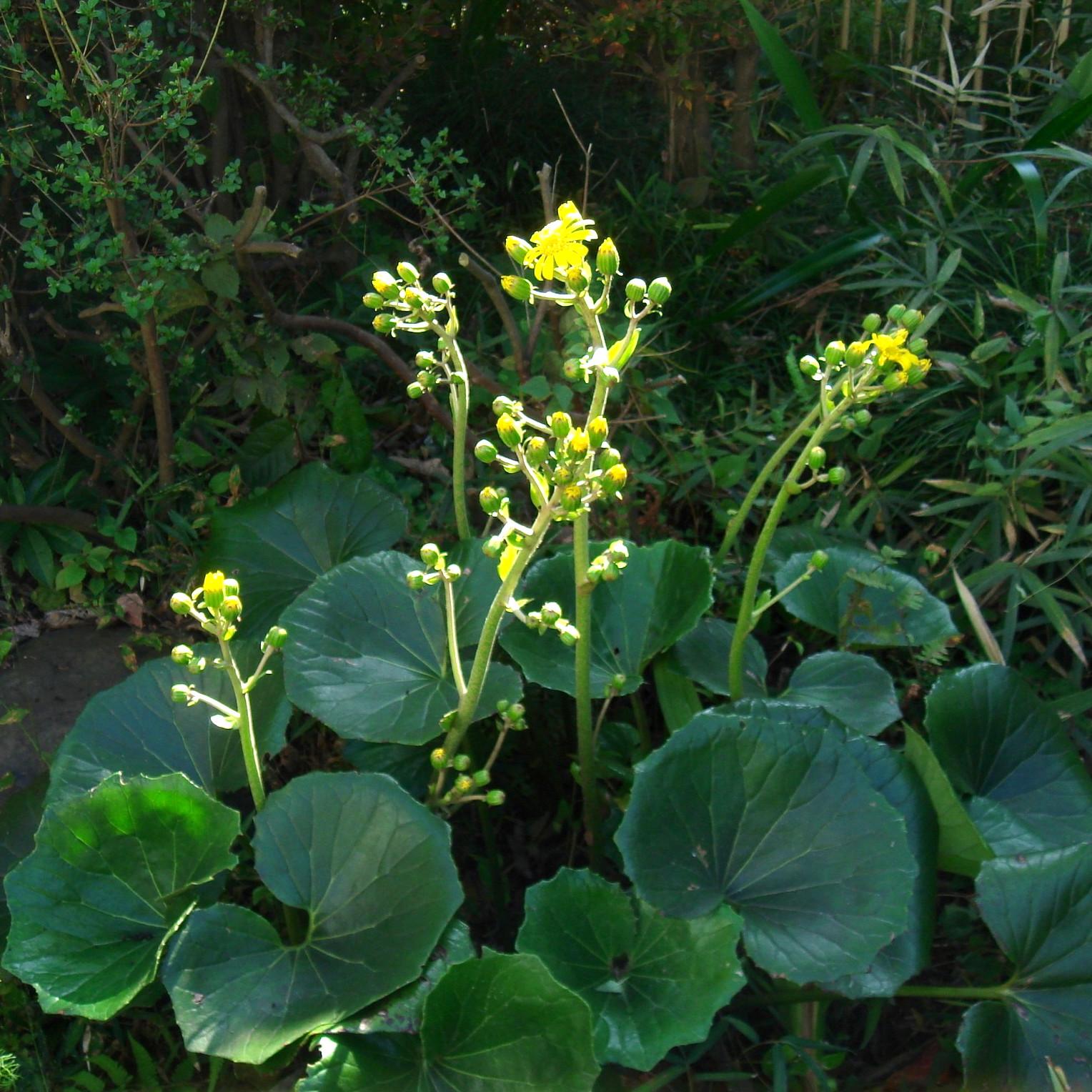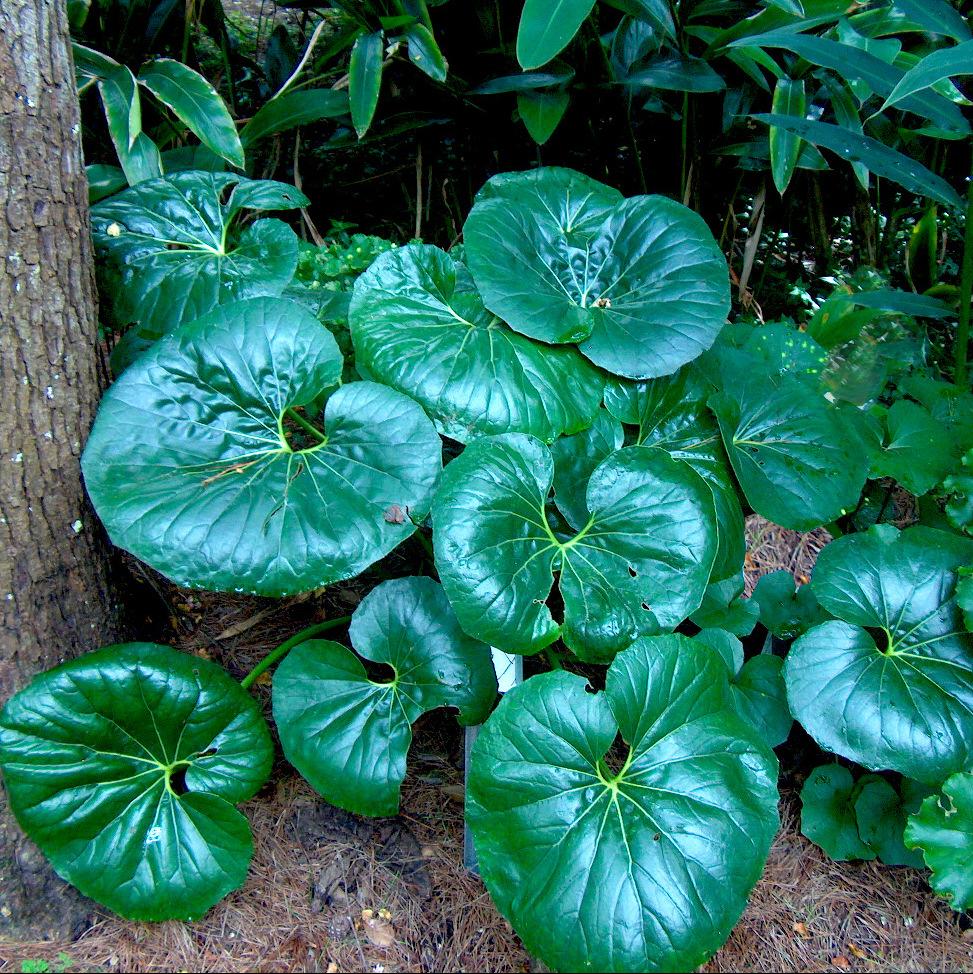 The Farfugium japonicum is a beautiful perennial with persistent foliage, rustic plant of shade and edge of banks. The Farfugium has a beautiful shiny green foliage, bringing light to dark and difficult to cover places. It offers an astonishing bloom in Winter.
Octobre to January
Yellow
Massifs, Ground Cover, Pots
Packaging

To find out more about our packaging, please visit our young plants' page available from the website header.

Sold by

Available quantity

Delivery from

Desired quantity

Le stock n'est actuellement pas disonible pour ce produit.
Characteristics of Farfugium japonicum.

The Farfugium Japonicum is a perennial of the Asteraceae family, growing in Eastern Asia, on riverbanks and wet prairies. The foliage consists of large, tough kidney-shaped leaves (30 cm in diameter). They are shiny dark green in color and are borne by long, thick stalks, forming luxuriant 60 cm long tufts. The foliage is persistent in mild climates but disappears below -6°C. From October to December, floral stems rise above the foliage and offer a beautiful, bright yellow bloom.
How to use Farfugium japonicum.

The Farfugium is particularly interesting in an exotic looking garden or near a pond. In association with Hostas, Primroses and ferns. Planted in groups, they form very beautiful ground covers.
What advice to succeed in the culture of Farfugium japonicum.

Plant the Farfugium in shady, semi-shady and undergrowth areas or in humid areas. It appreciates rich, humiferous, light, cool and even slightly humid soils.