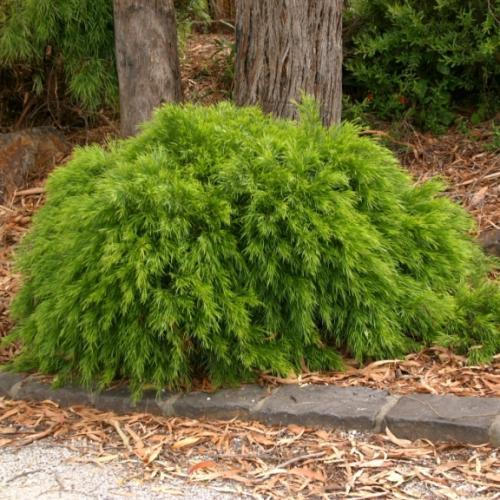 ACACIA cognata Limelight ® is a new get from darwf mimosa, spectacular with its slender foliage, light and soft to touch. Its compacted and dense look (like a plant cushion), is really decorative for any garden and brighten terrace up, as well as balcony. This is a Globe Planter's variety.
Packaging

To find out more about our packaging, please visit our young plants' page available from the website header.

Sold by

Available quantity

Delivery from

Desired quantity

Le stock n'est actuellement pas disonible pour ce produit.