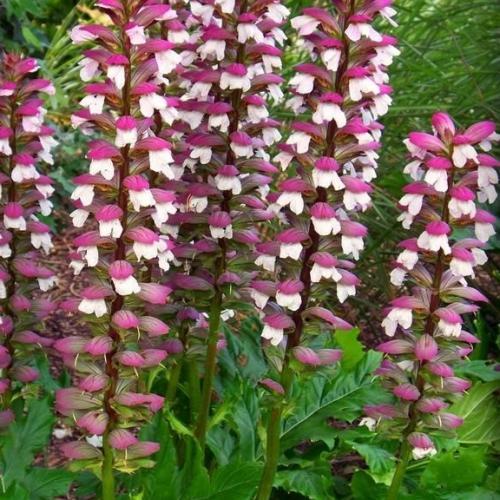 ACANTHUS hungaricus White Lips, also known as the Hungary's or The Balkans' acanthe, is an interesting brand new variety. Its natural bushy shape covers itself up in summer with sensual inflorescences. This plant is gifted with pure white to dark purple tints. Its bright foliage is more divided and narrow than its peers. Easy maintenance, really rustic, it provides with volume any planting bed and tolerate limestone soil.
Planting bed, isolated, rockery
Packaging

To find out more about our packaging, please visit our young plants' page available from the website header.

Sold by

Available quantity

Delivery from

Desired quantity

Le stock n'est actuellement pas disonible pour ce produit.