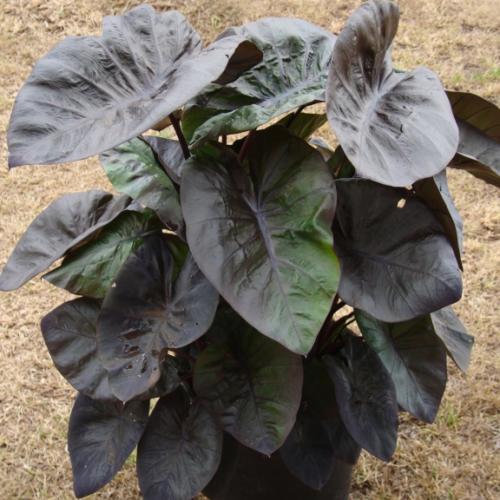 COLOCASIA esculenta Kona Koffee ® is a colocasia's selection (also known as taro, elephant's ear or China cabbage) that is really interesting. Deseases-resistant, rustic, vigorous, evergreen and extremely compacted, this tropical plant has a gorgeous graphic heart shape pretty coffee brown with red purple touches foliage. It will provide with structure planting beds, pots or terraces as long as it stays in wet-soil.
Indoor, planting bed, basin's border, pot
Packaging

To find out more about our packaging, please visit our young plants' page available from the website header.

Sold by

Available quantity

Delivery from

Desired quantity

Le stock n'est actuellement pas disonible pour ce produit.