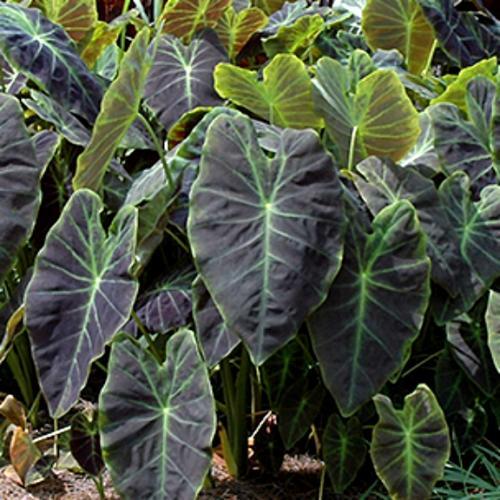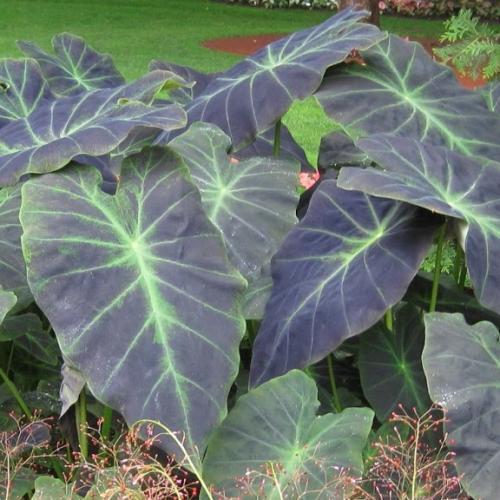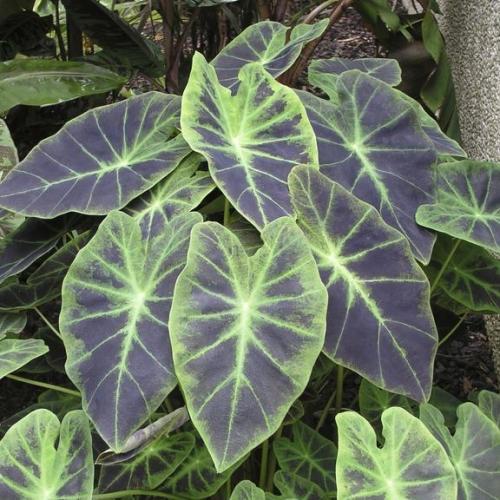 COLOCASIA illustris is a taro's variety very striking for its flowering's colour. Its spearhead shaped leaves are deeply purple-coloured veined with emerald green. Its bright colours, just like jewels, deepen with maturity. The vigorous tropical and graphic tuft outreaches 1m for the height and width. We reserved it for the wet section of the garden, it grows perfectly in large pots or indoor.
Indoor, planting bed, along basin, pot
Packaging

To find out more about our packaging, please visit our young plants' page available from the website header.

Sold by

Available quantity

Delivery from

Desired quantity

Le stock n'est actuellement pas disonible pour ce produit.