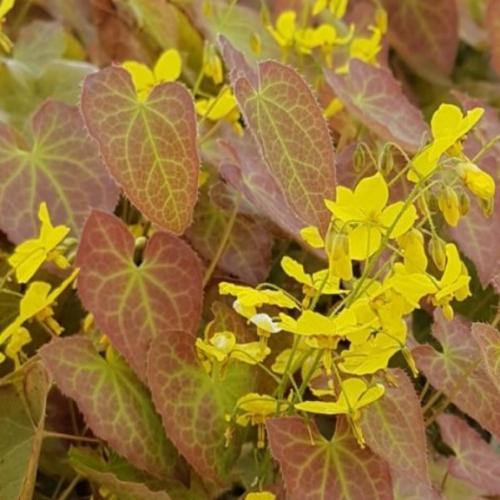 EPIMEDIUM perralchicum Frohnleiten (also known as the bright yellow elf flower) is a dense and vigorous hybrid variety. Cute little lemon yellow flowers appear between April and May. In springtime, it has red purple reflects on its foliage. Its creeping habit predisposes it at the foot of the trees or the hedge's shadow. Easy to maintain, it withstands competition from roots.
Ground cover planting bed, foot of the trees, pot
Packaging

To find out more about our packaging, please visit our young plants' page available from the website header.

Sold by

Available quantity

Delivery from

Desired quantity

Le stock n'est actuellement pas disonible pour ce produit.