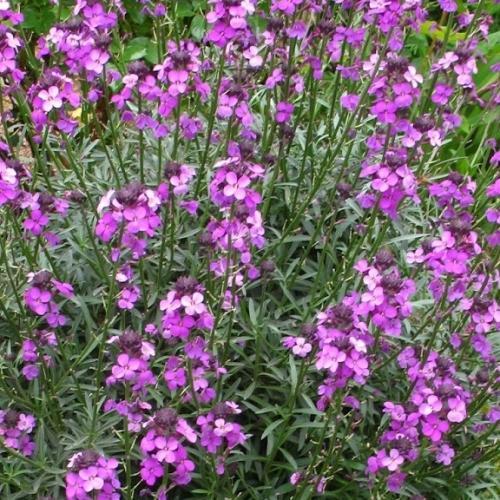 Erysimum Bowles Mauves is a shrubby wallflower, a cabbage and rappe's cousin. It is gifted with an impressive mauve flowering that lasts troughout the spring's months and sometimes until the autumn. Its blue-grey floriage conforms perfectly with its cluster perfumed flowers' colours. Evergreen,vigorous and dry-resilient as well as stony ground. It grows in pot, in bucolic planting bed or in flowered border too.
Planting bed, pot, border
Packaging

To find out more about our packaging, please visit our young plants' page available from the website header.

Sold by

Available quantity

Delivery from

Desired quantity

Le stock n'est actuellement pas disonible pour ce produit.