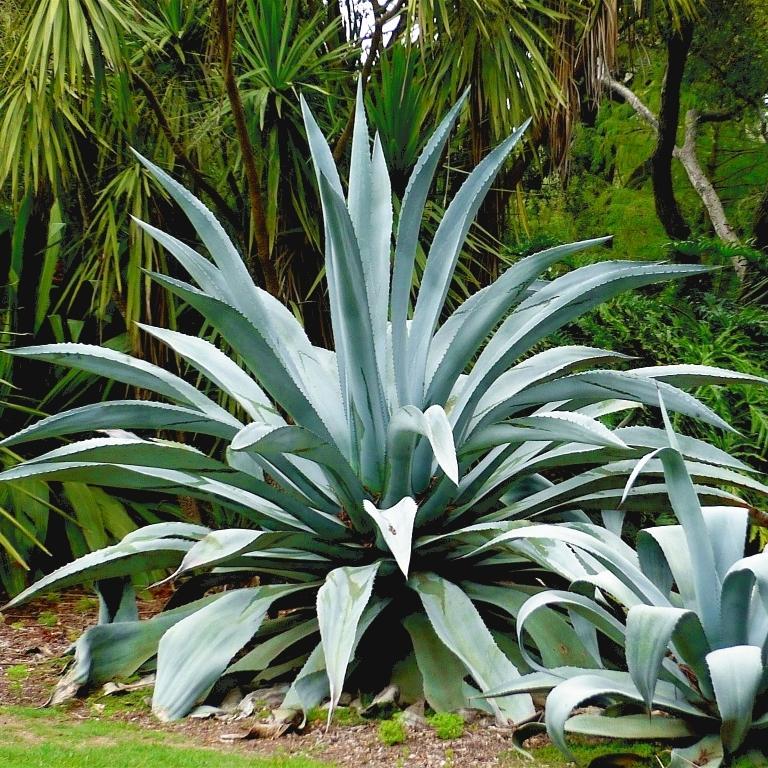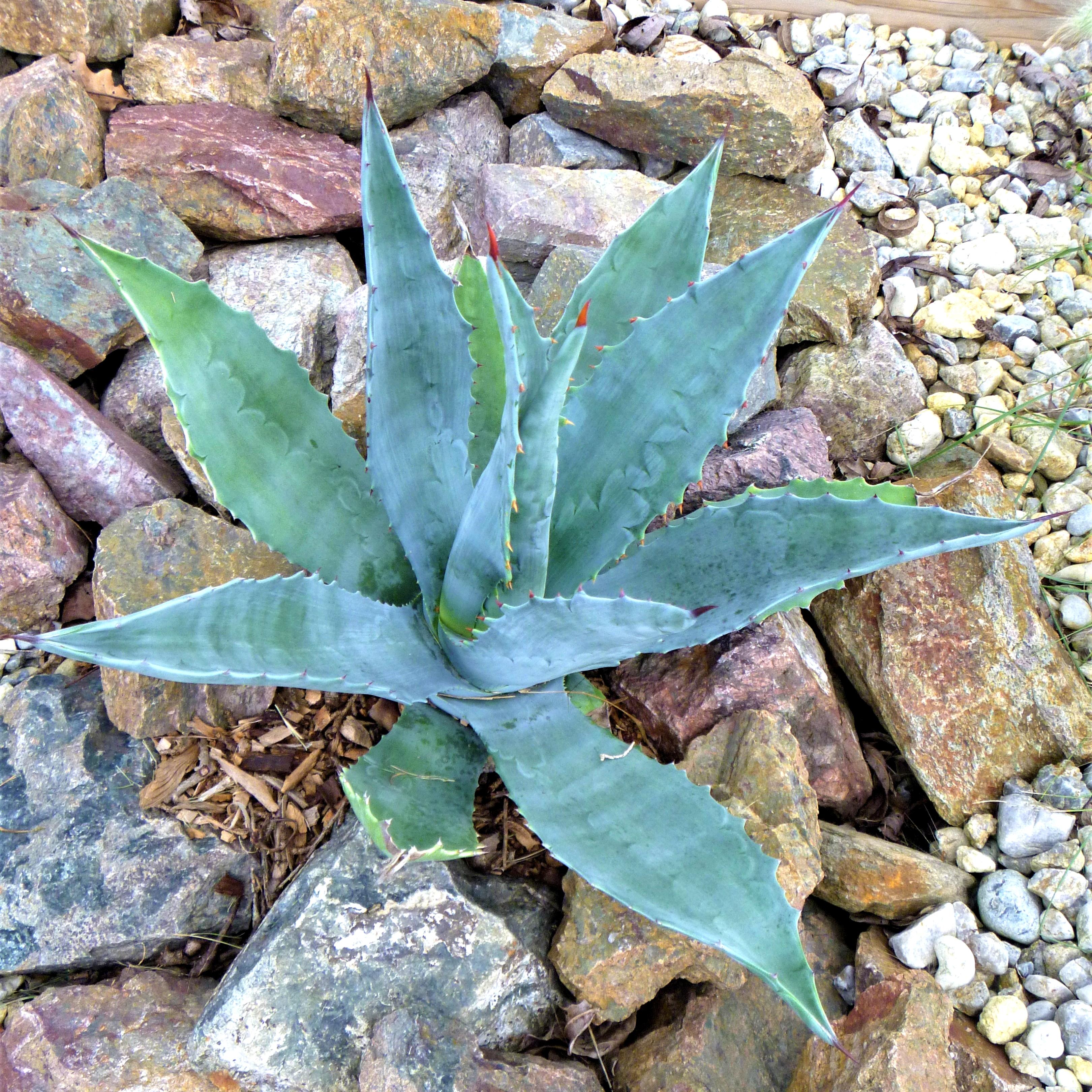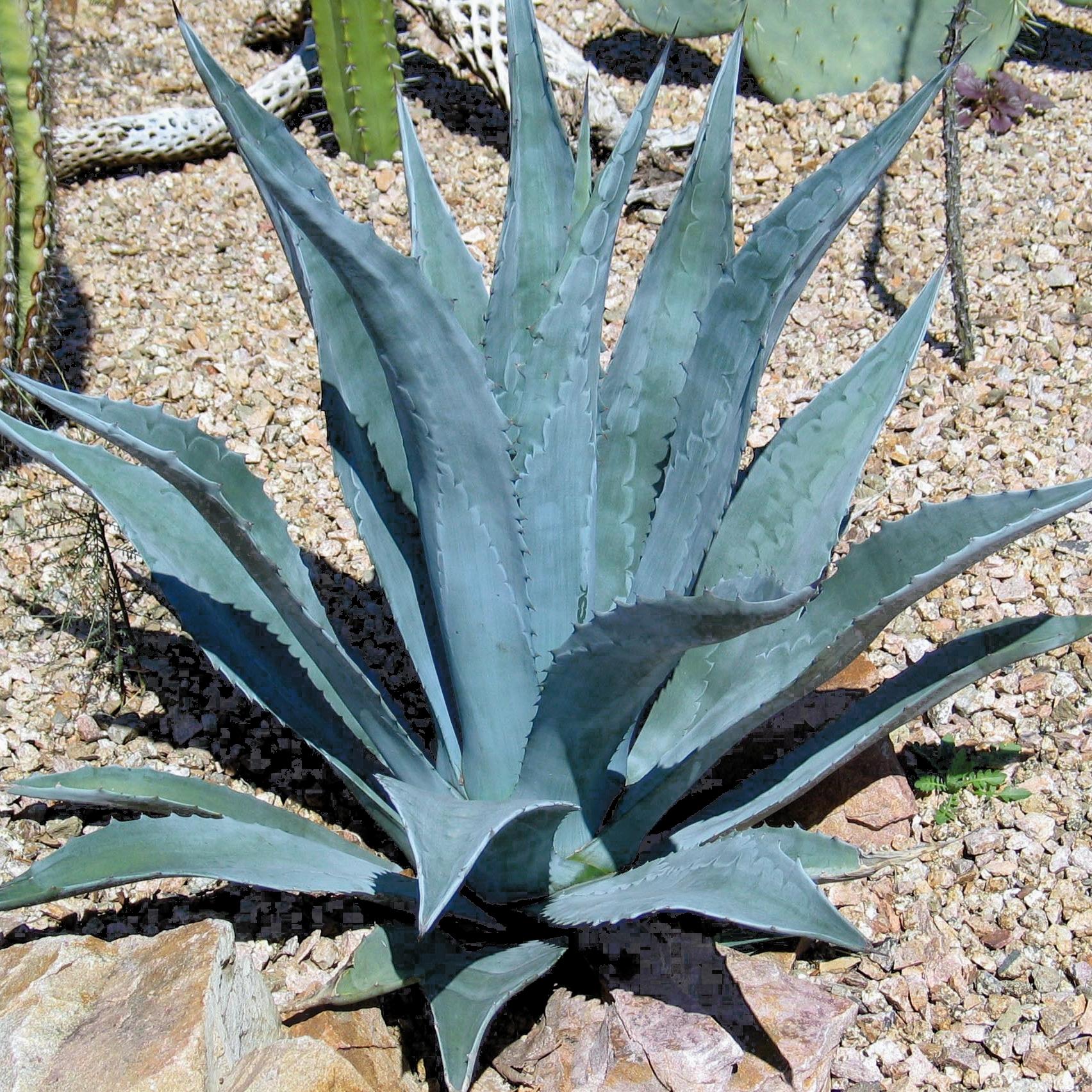 Queen of the Agaves! This variety has a very strong development, easily reaching 2m or more in wingspan. Its beautiful fleshy blue-grey sword-shaped leaves are very prickly. The spectacular flowering will take place after about 15-20 years and will cause the mother plant to die.
Dry Garden, Rockery, Pots
Packaging

To find out more about our packaging, please visit our young plants' page available from the website header.

Sold by

Available quantity

Delivery from

Desired quantity

Le stock n'est actuellement pas disonible pour ce produit.
The Characterists of L'AGAVE AMERICANA.

The agave americana is indisputably the most imposing of the agaves. Native to the semi-desert plains of Mexico and the southern United States, it has spread all over the world where the climate is favourable.
It is a blue-grey graphic plant with a monumental silhouette. The rosette-shaped leaves rise like thick, initially stiff and thick swords, they curve and bend as they grow older. These leaves are edged with sharp black thorns contrasting with the blue of the foliage. Each leaf can be up to 2m long and more than 20cm thick.
After 15 to 20 years, the agave can start to flower. A huge floral spike 5 to 10m high rises offering a staggered flowering on several horizontal branches. The flattened, spherical panicle-shaped flowers, 7 to 10 cm wide, are composed of a myriad of small yellow-green flowers. After several months of flowering and having given all its energy to the bloom, the Agave dies. The agave leaves at its feet many shoots to ensure the descent as well as many seeds.
How to use L'AGAVE AMERICANA.

The agave americana is a plant for dry gardens, rocks and slopes; it can be grown in pots but its growth will be strongly slowed down. It is a variety with a very strong development so it is necessary to leave it a lot of place, 3 to 4m, and to avoid placing it close to the places of passage because of its thorns.
What advice to succeed in growing L'AGAVE AMERICANA.

The Agave americana needs full sun to grow well. It will be necessary to plant it in a very drained soil. Depending on the chosen aesthetic, the shoots at the foot can be removed to enhance the main plant.
Translated with www.DeepL.com/Translator (free version)