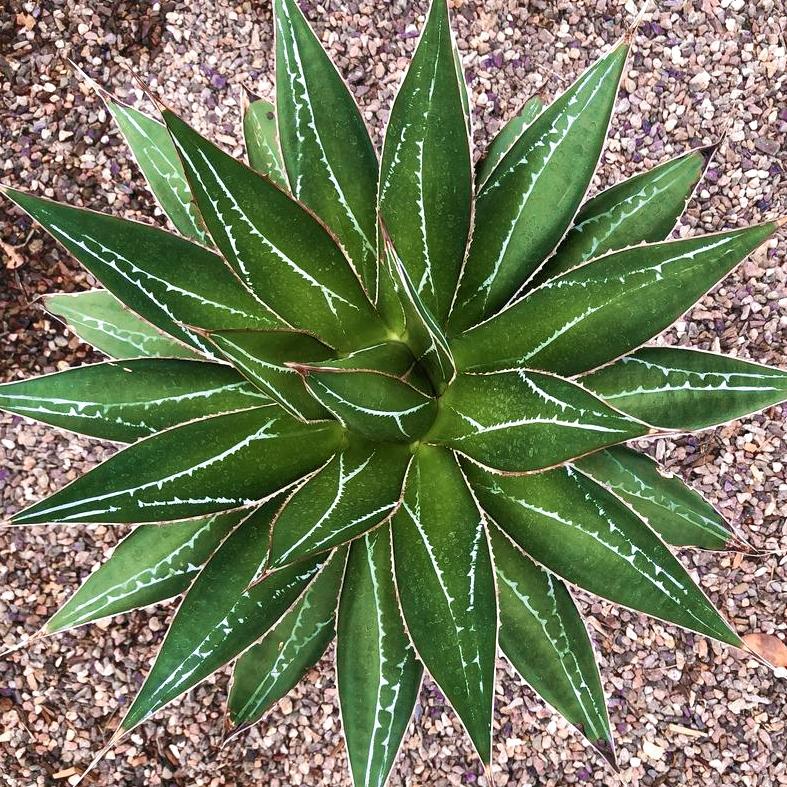 Compact Agave variety with medium vegetation. It is characterized by a white edging on the edges of the leaves and is printed on the previous leaves. The leaf rosette can reach 1m high. The unbranched, greenish-yellow flowering will reach 2, 3m high after several years.
Dry gardens, Rockely, Pots
Packaging

To find out more about our packaging, please visit our young plants' page available from the website header.

Sold by

Available quantity

Delivery from

Desired quantity

Le stock n'est actuellement pas disonible pour ce produit.
The characteristics of the AGAVE IMPRESSA IMPRESSIVE.

This variety of Agave is native to Eastern Mexico on volcanic soils. Agave Impressa Impressive is a very decorative variety of Agave because of its bright green leaves, magical with white. This characteristic is also found inside the leaves; white lines more or less wide and intense resulting from the compression of the leaves between them in the central bud. It is a variety with average vegetation reaching 1m in diameter at maturity. Leaves are openly spreading, linear to lanceolate, about 40-60 cm long and 5-9 cm wide. The spines on the sides of the leaves are small and curved and the terminal spine is strong. Flowering occurs after several years, it is 2, 3 m high. The flower is unbranched and bears greenish-yellow flowers. This variety rejects little or nothing.
How to use the AGAVE IMPRESSIVE.

The agave impressa impressive is intended for dry gardens, rock gardens or even in pots due to its development. It will bring graphics with its designed foliage and its spherical silhouette.
What advice for successful cultivation of the AGAVE IMPRESSA IMPRESSIVE.

This agave is planted in full sun, the drawings of the leaves will be all the more marked. Plant it in a well-drained soil.