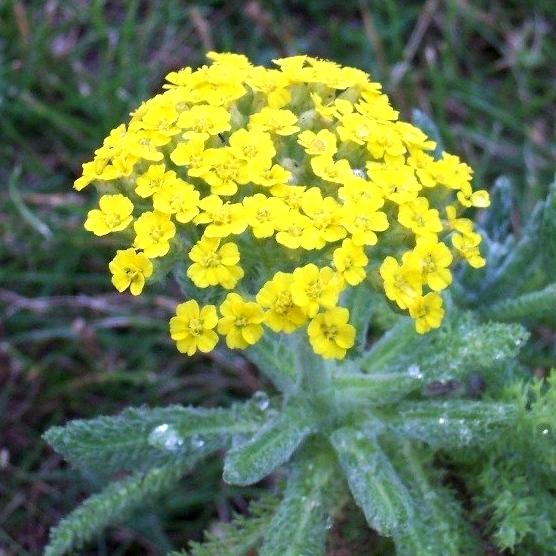 Yarrow 'Golden Fleece' is an evergreen variety with green/silver foliage. It offers a beautiful honey-yellow umbel bloom in June and July. It is an easy plant that prefers dry, draining soils.
Rockely, borders, flowers-beds
Packaging

To find out more about our packaging, please visit our young plants' page available from the website header.

Sold by

Available quantity

Delivery from

Desired quantity

Le stock n'est actuellement pas disonible pour ce produit.
The characteristics of the ACHILLEA TOMENTOSA 'GOLDEN FLEECE'.

Achillea tomentosa 'Golden Fleece' is native to south-western Europe, in rocky steppes and dry meadows. The small, single umbel flowers are deep yellow and appear from June to July. The leaves are pinnate and resemble ferns. They are deeply incised and felted silvery to grey-green. This grey-green colouring and the slight hairiness provide an attractive picture and a wonderful contrast to the flowering. Yarrow will tend to spread out and thus colonize the space around it. The vegetation is compact and can grow up to 20cm high.
How to use the TOMENTOSA 'GOLDEN FLEECE' YARLOW.

The Golden Fleece Yarrow is a perennial ground cover that can be installed in rocks and embankments. It can be installed at the foot of shrub beds and in association with other perennials. It can be planted in masses with a distance of about 20 cm from each other.
What advice can be given for the successful cultivation of the ACHILLEA TOMENTOSA 'GOLDEN FLEECE'.

The 'Golden Fleece' yarrow is a perennial in dry, calcareous soil. Ideally it should be planted in dry to cool, nutrient poor, permeable soil. It will thrive in sunny conditions.