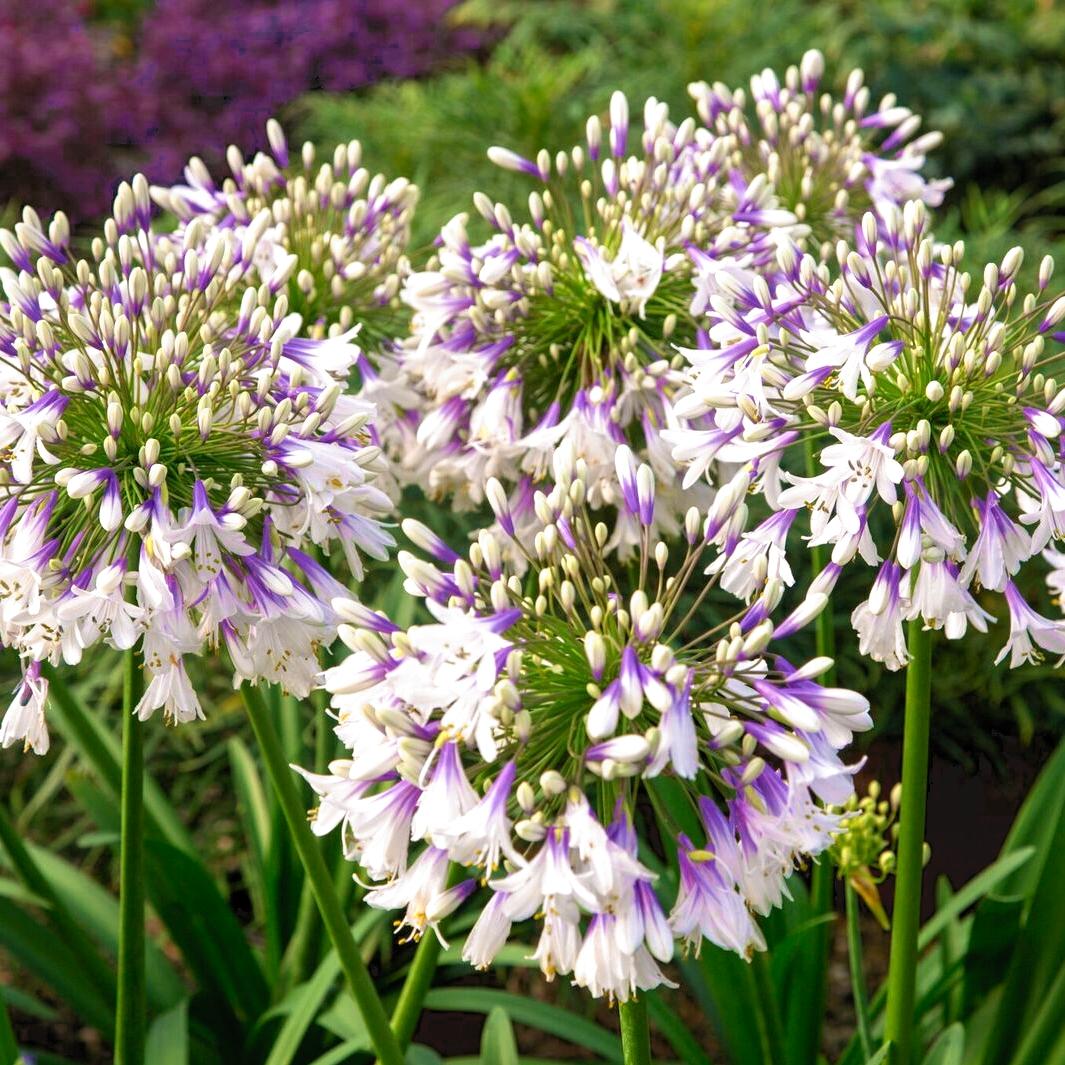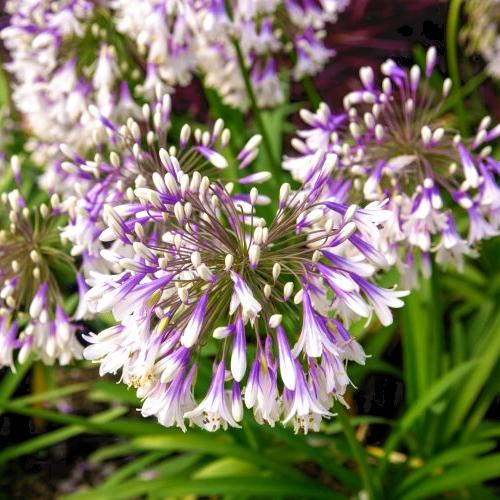 The Agapanthe Fireworks ® is a medium size variety, height 50cm. Very beautiful blue blooms at the base degrading to green and white at the tips of the petals. It produces very large umbels and flowers from June to September.
June to September
Whithe and blue
Planting-beds, Borders, Pots
Packaging

To find out more about our packaging, please visit our young plants' page available from the website header.

Sold by

Available quantity

Delivery from

Desired quantity

Le stock n'est actuellement pas disonible pour ce produit.
All details concerning the AGAPANTHUS Fireworks ®.

The Agapanthe Fireworks ® is a new variety, it was finalist in the prestigious "Plant of the Year" competition at the RHS Chelsea Flower Show and winner of the Best New Plant Award at the HTA National Plant Show. It is therefore a very beautiful variety of Agapanthus.
It is characterised by its spectacular two-colour flowering, bursting like fireworks. Each flower consists of a very large umbel with a multitude of white flowers with a blue heart. The agapanthus Fireworks ® has an incredibly long flowering period from June to September. The vegetation is quite compact, reaching 50 to 60cm in bloom. The broad, thick foliage tends to disappear in a harsh winter but reappears the following spring.
How to use AGAPANTHUS Fireworks ®.

Agapanthus Fireworks ® can be installed in bedding in association with grasses and gauras or in a collection with other Agapanthus. It brings a touch of exoticism to the beds and its color adds vibrancy.
What advice to make a success of the AGAPANTHUS Fireworks ®.

Agapanthus require a lot of sunshine to ensure beautiful flowering. To be planted in a well-drained soil, it should be watered well the first year.