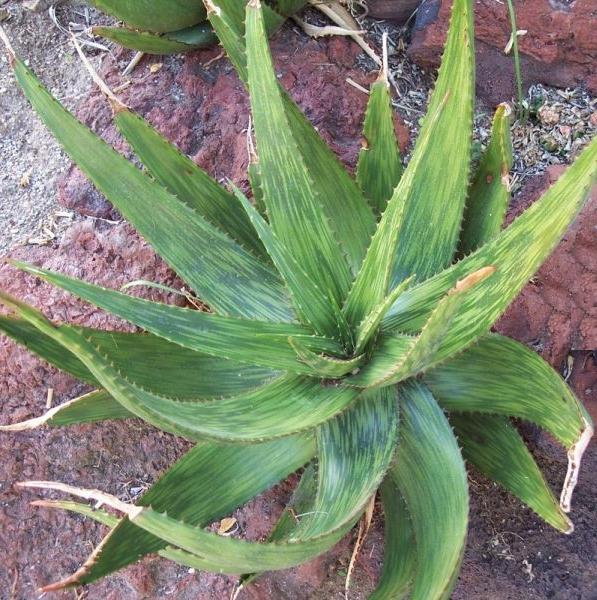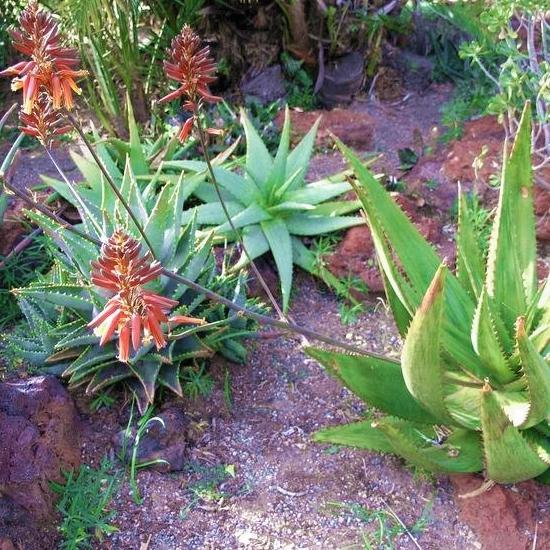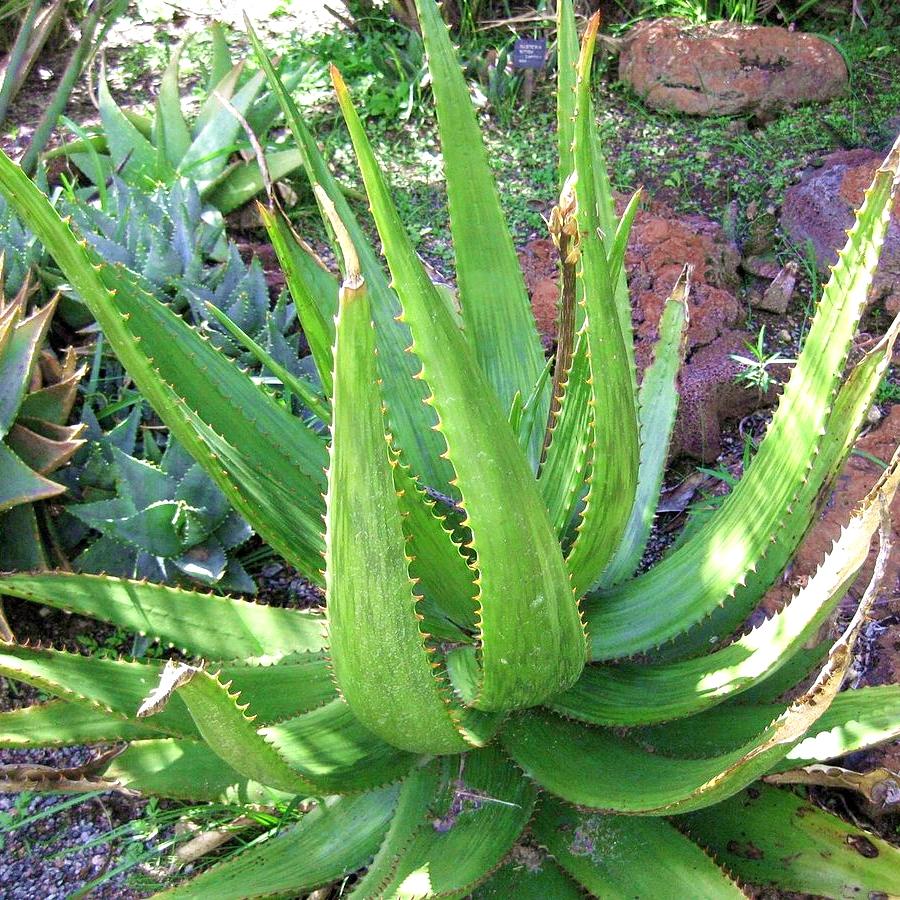 Aloe harlana is a magnificent variety in terms of its foliage, size and flowering. Its foliage is shiny olive green streaked with pale green. The bloom sepanouit in summer and offers beautiful red spikes. It is a large Aloe whose vegetation can reach 1.5m.
Evergreen
Variegated green
July to August
Red to orange
Dry gardens, Rockelly, Seaside gardens
Packaging

To find out more about our packaging, please visit our young plants' page available from the website header.

Sold by

Available quantity

Delivery from

Desired quantity

Le stock n'est actuellement pas disonible pour ce produit.
The characteristics of ALOE Harlana.

Aloe Harlana is native to the grassy slopes between 1500 and 1800 meters above sea level, near the village of Harla, south of the Great Rift Valley in Ethiopia. They are usually found singly, sometimes they can be found in groups of small clusters with individual rosettes.
Aloe Harlana is distinguished by its large vegetation that can reach up to 1.5 m in height. Its rigid spear-shaped leaves are 50 cm long by 15 cm wide tapering towards the tip. The leaves are streaked with dark olive green, light green and brown teeth. The flowers appear in spring on a 60-90cm well branched peduncle, each branch bears a conical spike of dark red flowers in bud then pale orange when it starts to open from the bottom of the twig upwards. Thus the red buds and the orange flowers appear at the same time.
How to use Aloe Harlana.

Aloe Harlana is an arid earth plant, it will be appreciated in dry gardens, rock gardens and by the sea. Its size will require a large pot if it is planted in a container.
What advice to succeed in growing ALOE Harlana.

Plant in full sun in well-drained soil and water occasionally. We have found this plant resistant to at least 28 degrees without damage.