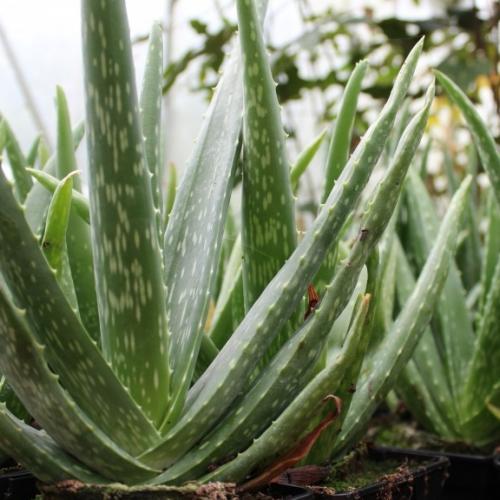 Aloe Vera (also named the Aloe Barbadensis Miller or Linné) is a pretty and delicious plant more and more desired for its reparative qualities and skin's cosmetic virtue. It reaches about 40cm to 50cm high and we can prick out its new shoots. Not rustic at all, we grow it in a indoor pot, we water it a little and provides with a light source. During the summer, we take it outside in order to let it fully enjoy the sun.
Indoor plants (outdoor in climate like France centre's one)
Packaging

To find out more about our packaging, please visit our young plants' page available from the website header.

Sold by

Available quantity

Delivery from

Desired quantity

Le stock n'est actuellement pas disonible pour ce produit.