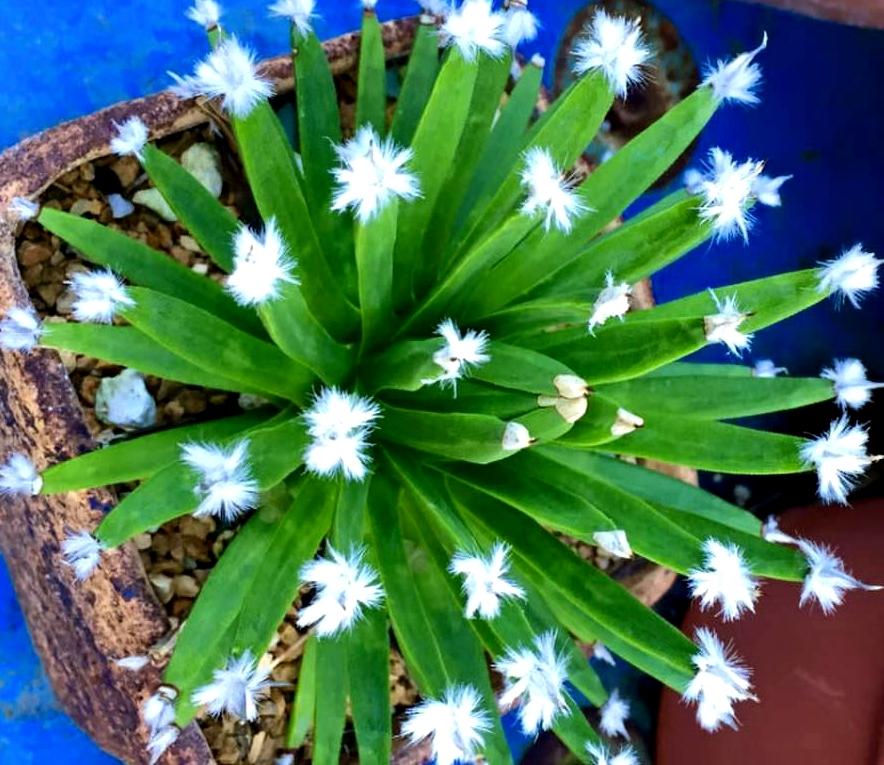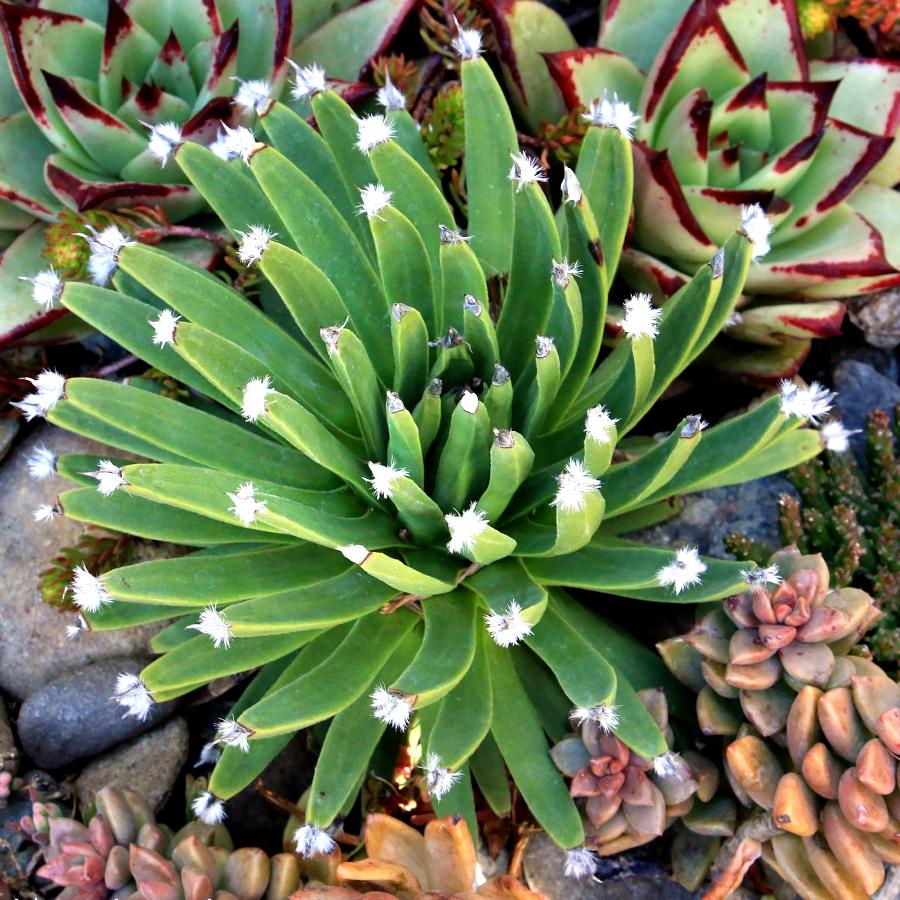 Agave albopilosa 'Tufts' is a recently discovered variety, remarkable for its cottony effect. This Agave has a compact spherical habit. The leaves, narrow and rigid, have a whitish fibrous tuft at the tip.

Dry Garden, Rockery, Pots
Packaging

To find out more about our packaging, please visit our young plants' page available from the website header.

Sold by

Available quantity

Delivery from

Desired quantity

Le stock n'est actuellement pas disonible pour ce produit.
The characteristics of the AGAVE ALBOPILOSA 'TUFTS'.

Native to the mountains of Sierre Madre Orientale in Mexico, this variety of Agave was discovered in the 90's but was only really described and named in 2007. In its natural state, it grows on limestone cliffs in isolation or in small colonies.
Agave albopilosa 'Tufts' has a compact spherical shape. The leaves are narrow and rigid, linear to triangular towards the tip, and slightly curved inwards. The final spine is surrounded by white cotton-like fibres. These fibres could be used to capture atmospheric water for hydration.
When adult, it will form a ball about 30cm in diameter.
How to use the ALBOPILOSA 'TUFTS' AGAVE.

Lagave abopilosa 'Tufts' is suitable for dry and mineral gardens. With its cotton ball appearance it will add a graphic touch to your flower beds. This variety will also look great in a pot on a terrace or balcony.
Which coneils to make a success of the AGAVE ALBOPILOSA 'TUFTS'?

This Agave has a very slow growth, it requires a dry and very well drained soil and a very sunny situation.